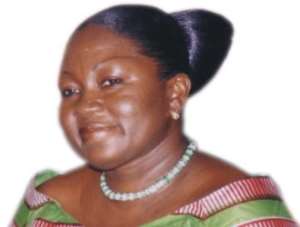 Some Kumasi residents are accusing the Kumasi Metropolitan Assembly (KMA) for extravagantly spending ¢2billion within two years using decongestion and clean-up exercises as cover up.
They are calling on the KMA to account for an amount of ¢1.5 billion recently allocated to the assembly to rid the Kumasi metropolis of filth.
Most of these sympathizers have called in to various radio programmes asking whether the ¢1.5 billion budgeted for the six hour period clean up exercise was totally utilized by the assembly on Tuesday 4, 2006.
The KMA mayor in a statement prior to the clean-up exercise said the exercise will not be a nine day wonder and promised that litter bins will be put at vantage point in all areas of the metropolis.
But the concerned residents maintain that these and other promises the mayor made have still not been made over a month now.
A spare parts dealer, Mrs Agartha Gyamfi at Suame Magazine whose brother was stabbed to death in a scuffle following the KMA's relocation of spare parts dealers to the race course, a suburb in Kumasi is asking President Kufuor to include the KMA in his reshuffle.
"I don't think the KMA really knows what they are doing. They are confused since they are just following in the footsteps of the AMA without considering the consequences" she said.
In reaction the KMA boss Patricia Appiagyei explained that the ¢1.5 billion being referred to by the residents is the total amount of money expected to be spent after a special programme to rid the metropolis of filth.