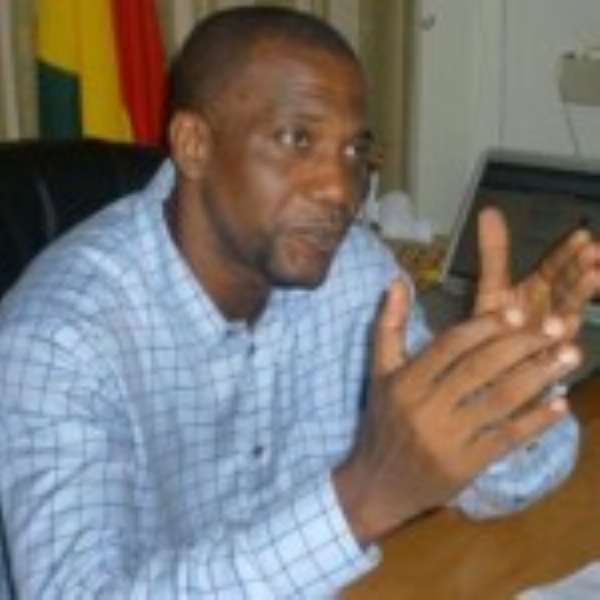 The Progressive People's Party is calling on Jacob Osei Yeboah (JOY), Independent Presidential Candidate, to mind his own business and stay away from Dr. Papa Kwesi Nduom and the PPP's affairs.
This follows some comments made about the 2016 Presidential Candidate of the PPP which has not gone down well with the party.
Below is the full statement signed by the Communications Director of PPP, Paa Kow Ackon.
MR JACOB OSEI YEBOAH (JOY), "DZI WO FIE ASEM"
Our attention has been drawn to a despicable story circulating in social media and which has also been published on Ghanaweb dated 21st January, 2020 ostensibly attributed to Jacob Osei Yeboah that, "Papa Kwasi Nduom must step aside and immediately rescind his decision if he has the intention. The aggrieved customers will launch an attack on him if he attempts to mount the podium to campaign; he will be pelted with stones."
We are fatigued and cannot understand how and why someone who aspires to become President in his dream could open his mouth so wide to make such mischievously unguided comment, with the aim of inciting the public against Dr Nduom.
Obviously, presidential politics has been cheapened to the extent that someone who has not taken the time to understand the deliberate and unintended consequences of the so-called financial sector reforms can think that taking a mindless swipe at Dr. Nduom would boost his electoral fortunes.
Perhaps he thinks we have forgotten his attempts to sell himself to the PPP for a huge sum of money? We can only ask whose bidding he is doing now?
Jacob Osei Yeboah must understand that we are mindful of the long series of false smears designed to scare Dr Nduom and destroy the reputation he has built through decades of hard work in both private and public service at the highest levels. The vile threats of violence against Dr Nduom will not influence his decision whether or not to contest the 2020 election.
And for the avoidance of doubt, the crisis involving GN Bank and Gold Coast were manufactured by the vindictive and politically coloured decision not to pay contractors and freezing ongoing projects. If anyone should be afraid of the wrath of customers, it should be the architects of that decision and not Dr. Nduom.
Such traffic jam of discursive thought from an individual who is aspiring to become President of a nation that believes in the rule of Law should be condemned by all right thinking people.
We shall remain steadfast in the quest to provide alternative progressive ideas and continue to offer policies that will reshape the destiny of our motherland.
Awake Ghana!
Signed,
Paa Kow Ackon
Communication Director