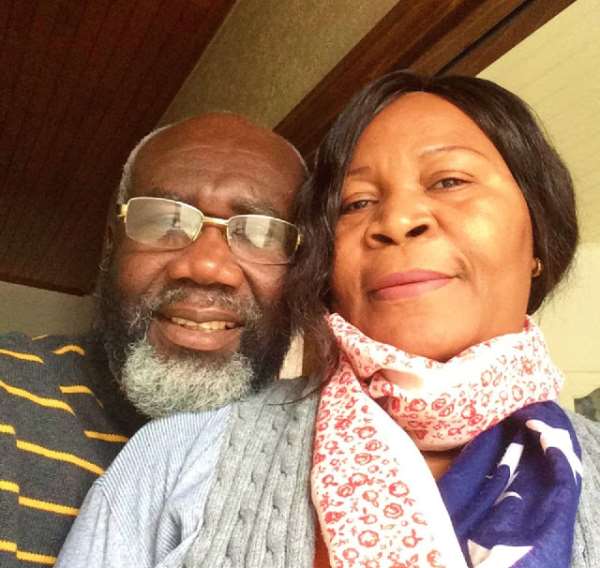 Mr. and Mrs. Savage
Everyone has a special day in his or her life because your life is the most important story you will ever have to tell. Even though your story or the special day may be similar to someone's, your special days will never be forgotten.
Remembering the history of life, knowing who you are and why you are here, it is easier to make choices and make important decisions. The world is expanding, characterized by deceitfulness and crime, yet great times are meaningful.
January each year, holds three significant personal information about my life. My first blessing falls on January 19, therefore, sixty-three years ago, I was born on January 19, 1957. However, along the way, I lost my father at 19, on January 29, 1976.
Even though I hardly remember my birthday, since in my opinion birthday celebrations are for children, my wife and sons make sure I get the VIP treatment I deserve, on this special occasion by giving thanks to God and together as a family sit behind the dining table in a restaurant to share our happiness together

Our wedding day
The second blessing of my life falls on the first of every January. 26 years ago, I met my wife and we married on January 1, 1994. The wedding day was the happiest moment of my life. I take it as my double portion of blessing and the second special day in my life, I am glad I still love my wife today.
There is nothing that gives peace, healthiness, and happiness in life than having the right woman. With so many divorces recorded around the world than marriage, you must be happy that you have a unique story to tell the world about happiness in marriage.

Coming to this world and be part of this generation doesn't matter most than what you did with your time while on earth. If you love yourself, you'll understand and respect the views and opinions of others.

My second and last son
Don't be too greedy in life, just take the little you can and leave the rest for other people because if everything was taken away by the other person, you wouldn't have had the chance to get something. That brings genuine happiness in life. Always remember others.
In the end, it is not the years of your life that count but life in your years. Age only matters if the years are well lived, and for that, I am sure that you can take advantage of it.

My elder son and son, that means I am now a grandpa
Nothing prevents one from doing a good or evil thing but don't forget that in life, whatever one sows, the same he shall reap. Keep this in mind always because it's one of the keys to happiness since you lived your life the way God requires from us.
At 63 years today, I am blessed with three sons and a wonderful wife.