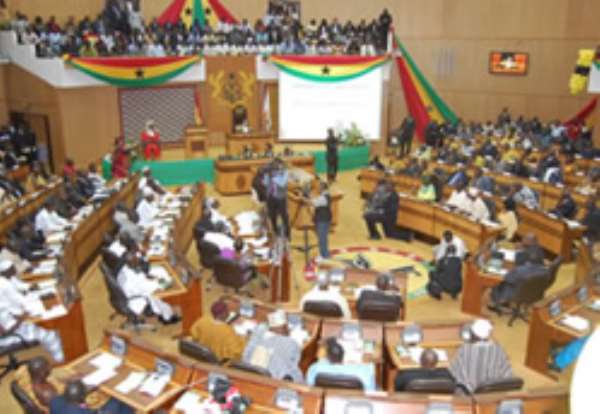 What 'kills' most politicians, especially those in Africa and other developing nations or democracies across the world, isn't what you may have thought.
It isn't pneumonia or thrombosis.
It's neither bronchitis nor influenza.
And It's certainly not hypertension---even though the latter seems to be a possible cause. Rather, it's their own words---scripted or unscripted.
Of course, I couldn't allow this one pass without flagging it, per the weight of the statement and the voice behind it.
Former President John Mahama says:
"One of the immediate measures we will take is to put an immediate and permanent end to the purchase of duty post vehicles by political appointees.."
Was he out of town when the so-called 'create and loot' binge was going on?
Where was Mr. Mahama when his former appointees were allegedly grabbing state vehicles with their hands and feet?
What did he do?
Seriously, let's not take Ghanaians for granted, because times have changed. Hence, this medical prescription--- for all politicians of any political persuasion--- NDC, NPP, CPP, NDP, PNC etc.
That said if there exist some politicians who still don't know, that which 'kills' them: It's nothing but their words. Some of them misguided, some incendiary, some unfounded, and some outrageous statements--- have sent them to the political 'grave' (opposition).
Indeed, this trend by far has played out almost during every electioneering period, particularly since the inception of the Fourth Republic.
And how has this affected the Ghanaian voter?
To a large extent, it's affected the electorates, I can say. Even the discerning Ghanaian voter has significantly been plagued with this electoral malaise. They've seen politicians failed to fulfill a lot of their campaign promises, thereby causing voter apathy.
It's not surprising, that many Ghanaian voters today, have been observing some politicians with keen interest, amid consternation.
Why?
It's feared, if they don't stop them in their tracks, they'll continue to take the people for a ride. If they don't call them out, or expose these blatant lies, they'll find themselves glorifying mediocrity, instead of celebrating the real game-changers--those who make it count or happen when the going gets tough.
Of course, Ghanaians have had enough of this kind of political gimmicks. So, let's be wiser. And with wide-eyed let's make it known to them that, we've crossed the Lie River--- it took us long though, we've now seen the light.
Without doubt, some politicians have brazenly developed this culture of building castles in the air...virtually saying things they cannot accomplish. Thing is, if they failed to deliver in the first place, what's the guarantee that they'll do things right when given another chance? Because the records have proved them wrong.
Wouldn't they take us back to Dumsor?
Wouldn't inflation hit the roof once again?
Today, they're saying things that seem too big for their mouths and too complex for voters to comprehend or digest. They're saying things that have caused the curious cat to blink twice.
What does that tell you?
Be wary of these kind of politicians.
They"ll sweet-talk you and make huge promises but to no avail.
Consider this:
How could someone who commandeered or took the economy to the Intensive Care Unit (ICU), today turns around, and say, he's got the power and the clout to make it all work for the better?
Where was that magic or wherewithal when things went wrong? What did he do as commander-in-chief?
The Akans say: "Obofour ne dea ne nam ho pa so."To wit the real hunter is the one who's the meat and not the braggart.
Be reminded. when water stays too long in a closed-bottle it emits odour. President Mahama had had his day in 'court' already. In fact ,he served in various capacities in the fourth republic.
Let me refresh your memory.
In 1996- 2004 Mr. Mahama was elected as Member of Parliament for the Bole Bamboi constituency. He would later be appointed as minister of communications during President Rawling's regime. In 2012, Mr. Mahama became the nation's third vice president in the fourth republic-- he was appointed by President Mills. And on the 24th of July 2012, when President Mills died Mr. Mahama was sworn-in as his successor. He went on to win the 2012 presidential election and had the opportunity to govern this beautiful nation for nearly six years.
By the end of his tenure in 2016/17 Ghana was in coma literally. Just to recap a few.
The state of the economy as of 2016: Ghana's Gross Domestic Product (GDP) growth rate of 3.7 percent in 2016 was certainly a far cry from the record high of 14.0 percent in 2011 and the lowest in over two decades, according to gov't of Ghana (2017).
Is the economy improving?
Credible reports show Ghana's economy continued to expand in 2019 (under the leadership of the Akufo-Administration) as the first quarter GDP growth was estimated at 6.7 percent, compared with 5.4 percent in the same period of 2018.
Now listen to the former Commander-in-Chief that drove Ghana to Siberia. Mr. Mahama who's the flagbearer of the NDC says as part of fighting corruption, his second coming will see the abolishing of the entitlement system for political officeholders.
And how's he going to do it?
The former President said he was going to introduce what he calls 'a financing module' with the collaboration of some financial institutions to aid such office holders to purchase items they need.
At the launch of the party's fundraising platforms and the adoption of a constituency branch policy in Accra on Thursday, President said :
"One of the immediate measures we will take is to put an immediate and permanent end to the purchase of duty post vehicles by political appointees…Government vehicles will remain government vehicles."
He explained that NDC has an alternative plan, stressing his prospective government will seek help from financial institutions.
"We will work with the banks and financial institutions to enable appointees access credit so that they can acquire vehicles of their own."
Readers will recall, sale of state vehicles to staff has been a source of controversy in the past years. For instance,
the Public Accounts Committee (PAC) had faulted the Ministry of Health for the sale of 25 state vehicles, and over 140 motorcycles in 2014.
According to PAC, the way the items were sold breached the financial administration regulations.
That wasn't the only case. The committee also raised concerns with the Ministry of Food and Agriculture (MoFA) and an auctioneer to the ministry, for contravening the auction laws and auctioning 24 vehicles to staff of the ministry at 'ridiculously' low prices.