The Paramount Chief of Fodome in the Volta region has appealed to government to establish a special concessionary fund to finance the construction of the Hohoe campus of the University of Health and Allied Sciences (UHAS).
This, the chief believes, would facilitate the speedy completion of the University's School of Public Health, which is situated on a Fodome land in the Hohoe Municipality of the Volta Region.
He said this when he paid a courtesy call on President Akufo-Addo at the Jubilee House, after his inauguration as the 19th Paramount Chief of the traditional area in December 2019.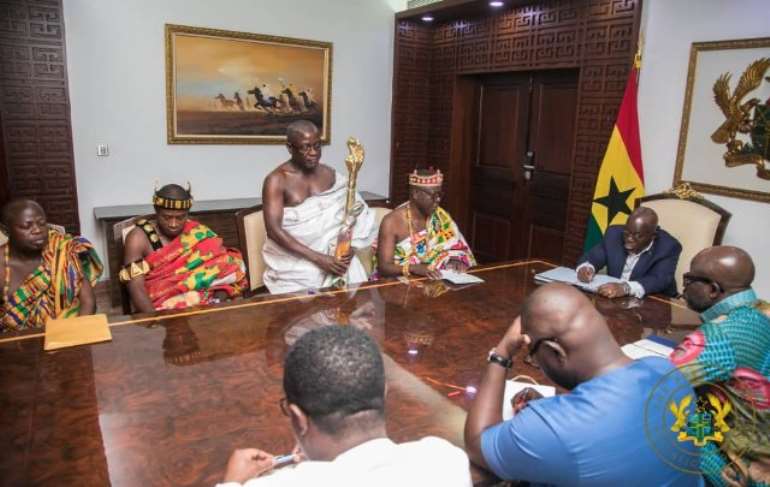 Togbega Gbedegbleme Akpatsa II also made known, his readiness to "arrange for a concessionary loan from China provided the Finance Minister will approve it" purposely for the construction of the UHAS School of Public Health.
He expressed optimism completion that the Government-funded project would "change the socio-economic destiny" of Fodome and the entire Hohoe Municipality.
Nonetheless, construction of the School which started in 2014 had stalled due to lack of funds from the government.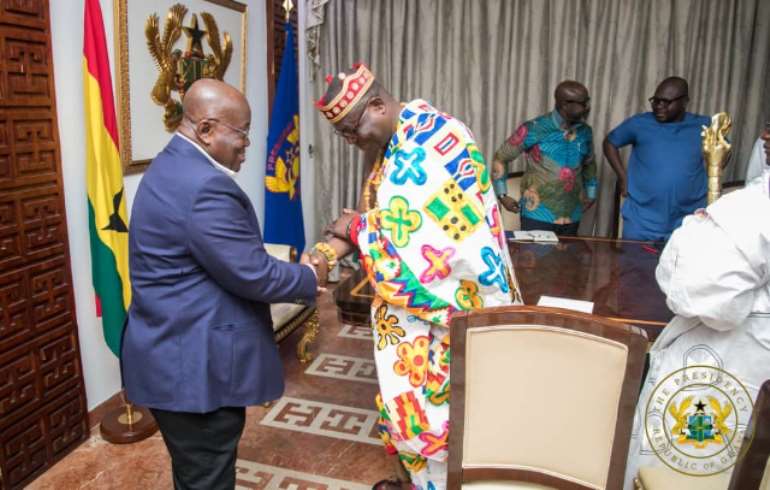 He also lamented on the unavailability of a police station serving the Fodome area, after one provided in the Pre-independence era was closed down in the early 1990s due to its deteriorating state.
"The community on its own initiative rehabilitated a disused Post Office building for use as offices of a new Police Station. The only challenge now is the living quarters for Police personnel who will be posted to this new station as the old structures have still not been renovated by the landlords", he added.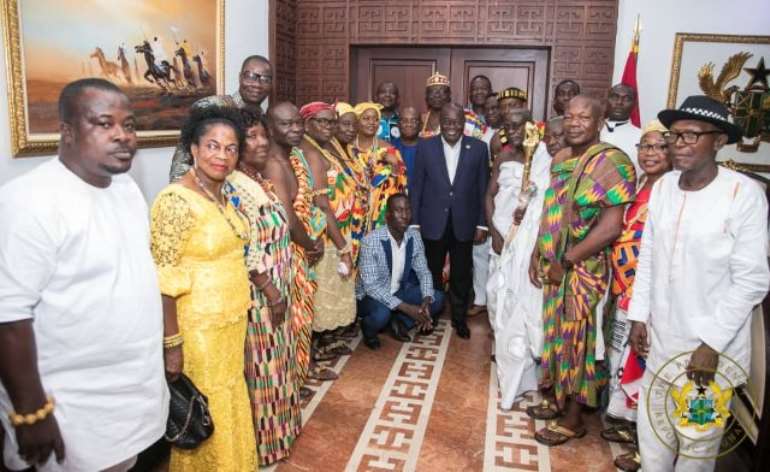 He is of the strong conviction that provision of a police station "will serve the dual purpose of protecting the lives of tourists to the Wli Waterfall and the Afadja Mountains as well as placing in check activities of the separatist movement (Western Togoland Activists) in the area and any attempted infiltration by terrorists."
He also disclosed plans to construct three (3) classroom blocks for the community Senior High School (SHS), following approval by the Ministry of Education.
---JoyNews