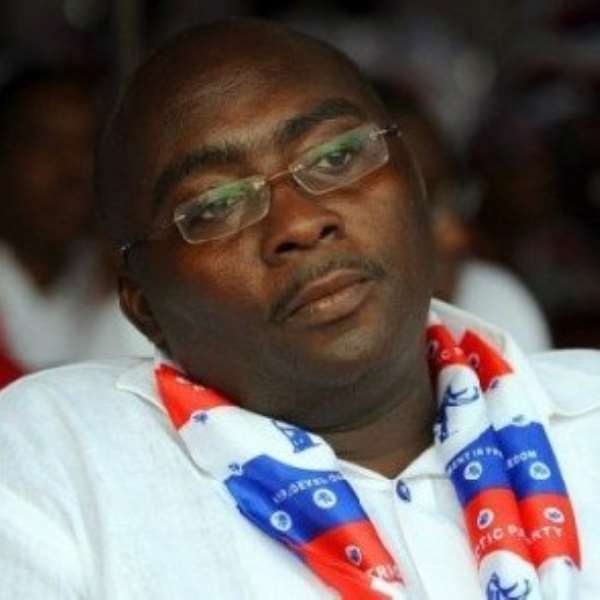 Dear Uncle Bawumia, to spare you from boredom, let me go straight to the point. Not long ago, particularly in 2016, you were hailed by your party,(NPP) floating voters and civil society organizations for being the heartbeat of economics in Ghana and hyperbolically the world at large. This was somewhat true because you showcased your economic prowess via the introduction of major terminologies which were seldom heard in the economics arena.
You showed that you were a true 'son of a hunter' through your numerous fearless and scathing attacks on your opponent(JDM). Your name echoed fear, as far as the NDC was concerned but does it re echo same???. They felt it like a roaring lion about to take on its prey.
As your name connotes "BAWUMIA" which when translated means "THEY HAVE HEARD ". Yes your enemies rightly heard you and shivered.
The going forward became tougher and tougher but you also concocted diverse tactics to see your party and yourself through to power.
You were hailed more and more. Not to talk of your beautiful "better half ", auntie Samira, her soothing voice coupled with the charming appearance brought hope and lighted the inner ever-downed spirit that had engulfed the masses resonating from the incompetence of the then ring leader and the baby-with-sharp teeth administration.
Going forward, it's going into another crucial moment of the year and it seems the prophecy of your then opponent, JDM from the other side of the 'river bank' (NDC) is apparently manifesting truism, that's "THEY WILL USE YOU AND DUMP YOU".
Uncle Bawumia, I know you won't ask, how are they using me and dumping me.
The paintings on the walls are evidence that your praiseworthy economic prowess were just a bait used on you, but your curiosity to see what was on earth rather than trecking your limit in the sea as a fish made you fall victim.
To just remind you one thing uncle, the recent 'cedi normalization committee' (I call it) never saw you on the list, upon all the insightful lectures on the cedi depreciation which won you further heights in the international community, you should have been the least person out of the committee.
Uncle, I thought I knew you better until they(NPP) have shown me that my much trusted uncle 'of' economics knows nothing. He's just a clanging cymbal?
Uncle, all signs shows that after the old man retires, becoming the next herald can be relegated to the abyss.
Uncle it seems we are being used and about to be dumped.
Let's not wait till our enemies(NDC) rejoice over us on account of their words.
Thank you uncle. Let's keep on keeping on. We shall overcome
Your nephew
WUDANA