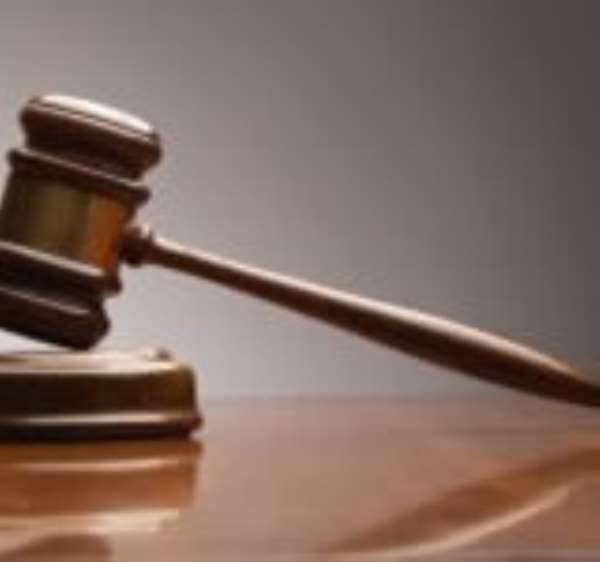 I first heard the name of Ms. Annie Ruth Baeta in 1976. She was then a well-established and distinguished member of the judicial system of Ghana. Her name was then Justice Annie Jiagge. It was my elder brother, Dr. Kwasi Ayimadu Okoampa-Ahoofe, the Nuclear Physicist and Nuclear Criticality Engineer, with a second doctorate in Computer Science, who brought the name of Justice Annie Jiagge to my attention. He would inform me that Justice Annie Jiagge was the first Ghanaian woman to be seated on both the High Court and the Appeals Court of Ghana, the highest court of the land at the time, if memory serves yours truly accurately. I would later learn, through my own voracious but not necessarily focused readings that Justice Jiagge was also the younger brother of an equally erudite and lambent-witted scholar and cleric of Evangelical Presbyterianism by the name of Rev.-Prof. CG Baeta. I would also later learn that the Evangelical Presbyterian Church in Ghana also had its roots in the country in my ancestral township of Peki or Peki-Blengo, in the Volta Region, to be precise.
Well, legend has it that it was a Kreppi native from the Peki-Blengo Royal Family, perhaps a heir apparent to the stool who fled the same when the responsibility fell to him, that my maternal great-great-grandmother consented to marrying sometime in the second-half of the nineteenth century that cost my own lineage in the Akyem-Nkronso Royal Family our inheritance status for about one-hundred years or more. I don't think my own lineage – the Amankwaa-Pam Line – in the Akyem-Nkronso Royal Family ever completely recovered from our familial demotion, ostracizing and, in effect, total practical banishment from being heirs to the Akyem-Nkronso Royal Stool. We have been mortally wounded, as far as I can feel deeply within my soul, and effectively exiled from our own family for as long as any of us can remember. And I guess this also significantly has something to do with the fact that to this day, I do not feel any great emotional and psychological attachment, with the inescapable exception of Akyem-Asiakwa, to any part of Ghana, other than the general acceptance of my national identity as a Ghanaian. This is extremely difficult and emotionally wrenching for me to write about, but it is truly how I have envisaged my relationship with my country of birth. I am an eternal exile, in both the practical, existential sense and the Biblical sense as well. I greatly admire and feel proud of the history of Ghana and my own vanguard ancestral part in the making or the creation of modern Ghana. But that is about as far as this relationship goes. I am the psychical outsider looking in and, curiously, loving and enjoying every aspect of it as well. This may sound rather paradoxical to some of my Dear Readers, but it is the unvarnished truth.
The wounds are still fresh and raw and deep and excruciatingly painful. You see, ever since this visceral and primal familial slight or practical disdain came to my attention a couple of years, perhaps even a little less, ago, I have not ceased tearing up at least once or twice a day when I have been confronted with existentially inescapable instances of racism or some sort of discrimination right here in the United States. You see, these human foibles are seamlessly interlinked, regardless of wherever one finds oneself under our solar system. On another level, I guess I have always known about this bizarre aspect of my existence rather sketchily in one insubstantial form or another even long before the narrative recounted above; but, of course, I have not ceased crying out my eyes several times a day. Sometimes, I weep quietly and perhaps even cathartically for about a half hour or a little more on my drive on the highway to the state-sponsored community college where I have been teaching English literature and composition for the past 23 years. This coming Monday, January 21, will be exactly my 23rd pedagogical milestone at Nassau Community College. Anyway, I suppose, rather, I am quite convinced that during those solemn moments that I am gripped with a deep sense of hurt and sorrow, it has actually been the spirits of my ancestors who have been weeping their hearts and souls out through me, their grandson and great-great-grandson the poet and journalist who, for all anyone knows or cares about, may very well have been specially selected as a medium to tell their sacred story and, perhaps, to ensure that these anonymous ancestral souls are, nonetheless, never forgotten in both the proverbial sands of time and the epic human memory as well.
At any rate, the Annie Jiagge Story needs to be properly told for the education and enlightenment of all Ghanaians, especially our youths of the present generation and, of course, well beyond. As I indicated at the beginning of this column, I got to know of the identity and prominent status of Justice Annie Jiagge one morning in 1976, while I was standing by the Accra-Kumasi Road or Highway with my elder brother in Akyem-Asiakwa. I guess these days our beloved village has become one of the legion municipalities in Ghana. At the time, I suspect that I had gone to see my brother off to Accra where he would be visiting one of our several maternal uncles, one of the Sintim Brothers; at least three of them were soldiers serving with the Ghana Armed Forces. We were living with our maternal grandparents, the Rev. TH Sintim(-Aboagye) and his wife, Mama Ateaa Grace Akosua Agyeman-Sintim, who raised us for most of our lives. My brother had just been awarded a full scholarship to attend and study something having to do with some aspect of Engineering at the world-famous Columbia University, in New York City.
In 1976, we had been told that my brother had scored the highest on the SATs on the entire African continent. We were waiting for a passenger bus that would ferry him to Accra when, almost as if out of nowhere, a Mercedes Benz sedan came wheezing by like a NASA space shuttle. The car must have been traveling at least 80 miles per hour. I don't quite remember what color Justice Jiagge's car was; perhaps it was dark gray to silver. I felt the speed at which she was being driven by her male driver was a rather dangerous proposition, being that it was right in the middle of our village, by the market, where the crossing of the Kassardjian-constructed highway was at its broadest. In retrospect, it now occurs to me that the rampant disobedience of our traffic laws and the unacceptably high incidents of road or motor accidents may actually have begun with prominent custodians and interpreters of the law like Justice Annie Jiagge who, paradoxically, did not seem to have any time or much respect for the observation of these very by whose interpretations and judgments or rulings they made their comfortable living. My brother, on the other hand, simply thought that the driver was speeding so dangerously because his famous jurist boss had to preside over a very important case at the Appeals Court that very morning. At a little past 9am, Justice Jiagge was already running late, he said; and with Akyem-Asiakwa's being exactly 63 miles to Accra, according to the Kassardjian-mounted milestone on the southern outskirts of our village, Justice Jiagge literally needed to be flown to Accra by her driver.
Asiakwa Kassardjian Road-Construction Limited. That was what the road contractors, newly headquartered at Akyem-Asiakwa, was then known as. The company was known to be nomadic, moving their headquarters from time to time and place to place around the country wherever they found such rampant relocation to be "constructively" convenient. Kassardjian was headed by a white man who was good friends with my Grandpa Sintim. I forget his name now, but the company's foreman was a Ghanaian native by the name of Mr. Adiyia or Adiyaw, or some such name, from the historic township of Asante-Mampong, where, incidentally, I had also been born one Saturday morning in the first week of April in the early 1960s. Anyway, just as soon as the Mercedes Benz in which she sat directly behind the male driver, apparently poring sedulously over what presumably were some court-related documents, whizzed past us, my brother turned to me almost immediately with a glint of excitement born of an epiphanic revelation in his face, and with what seemed like keen interest asked, "Do you know the person who just passed by in the speeding Mercedes Benz?" I shook my head in an expression of wistful cluelessness. "That was Justice Annie Jiagge. The first woman to sit on the Appeals Court of Ghana." Oh, wow! You see, Dear Reader, Justice Annie Jiagge was not merely "The First Woman to Become a Lawyer and a Judge in Ghana," as one very poorly written biographical piece that appeared on Ghanaweb.com recently cavalierly suggested (Ghanaianmuseum.com /Ghanaweb.com 12/28/19). She was a living institution in her own right.
By Kwame Okoampa-Ahoofe, Jr., PhD
English Department, SUNY-Nassau
Garden City, New York
December 28, 2019
E-mail: [email protected]
*Visit my blog at: kwameokoampaahoofe.wordpress.com Ghanaffairs