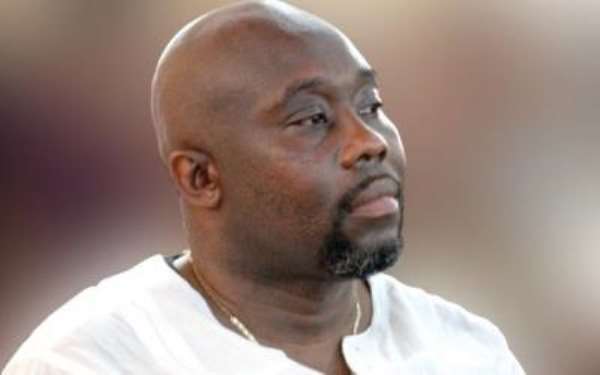 Hon. George Andah
I deem it necessary to clear my name of Hon. George Andah's fake Chinese scholarship. According to Paa Kow, a sympathizer of the Awutu Senya West Member of Parliament, I requested for a Chinese scholarship from Hon. George Andah but it didn't materialise and hence my decision to hold the MP accountable for the collective good of all constituents.
I want to hereby set the records straight by factually stating what would have encouraged any Member of Parliament or his supporters to be propagating such stories against me. After the 2016 elections, all sensible people in the constituency realised that Hon. George Andah was not doing what the main people who gave themselves to the campaign expected from him. However, nobody would hold him accountable for fear of being blacklisted. As a result, the Hon. MP never saw anything wrong with how he handled things.
Among the things, people saw wrong are captured below.
1. The Member of Parliament did not do broad stakeholder consultation for the appointment of the DCE. When people started complaining, he announced in a public gathering at Bawjiase that the current DCE was his choice, without any explanation to the stakeholders of the party he came to meet.
2. We the party boys, who gave everything we had to the campaign were expecting him to call for a meeting with us and tell us his plans for us. On the contrary, he withdrew from us as if whoever had a problem should come to his feet.
3. Above all he dumped many people who did the dirty work during the campaign.
In the wake of all these, people started murmuring and promised to punish him in the next primaries which will come off on 25th April, 2020. Instead of me to join the rest to murmur, I rather felt that if we should wait till the next primaries, we might lose the seat to the NDC so I took the MP on through constructive criticisms. This indeed made him very uncomfortable. At a point, he felt that if I did not stop criticising his style of leadership, he would become too unpopular.
To get me stop my job of constructively criticising him, he spoke to Mr. Joseph Essibu, the owner of Ideal College, who was then my employer, to talk to me. Besides, he needed the support of my friend, whom he had used and dumped and afraid he would punish him because he had become the party secretary. It was in the wake of all these that I was advised to meet my MP to iron our differences so I called him to plan it. When I met him, we spoke about a lot of things and Hon. Nenyi George Andah came out to demand what I would want him to do for me. Over there, I told him I had won unconditional admission from the University of Sussex with a CAS number issued for my visa. All that I needed at that time was a government scholarship. This narration should let any sensible person understand that I didn't go to a poor performing MP to request for scholarship. Yes, a poor performing MP as revealed by the Political Science Department of the University of Ghana!
At this point, he agreed with me to write a recommendation letter to GetFund. I took it there but I knew he would not follow it up. After thinking he had deceived me with a mere recommendation letter to support him to misrepresent, sorry to represent us in Parliament, he raised his heart desire, that is, what could be done to get my friend to support him again. I told him what he should do and also tried to do my best to convince my friend to support him but for very good reasons, my friend fell off with him after their reconciliation.
In any case, let us debunk my story of what actually happened. Should I be the one to tell Hon. George Andah who in his last WhatsApp message with me opined that he was sitting his somewhere and I came to him that I needed help? I think no! A Member of Parliament who had close relationship with his ardent communicators, like me should not go and sit his somewhere after winning elections. During the campaign, Hon. George Andah knew of my ambitions to study outside and I did my best to do everything and just needed scholarship to seal it. As good as he claims to be outside there, he shouldn't have withdrawn to go and sit his somewhere; he should have said now that I have gotten mine, the next thing is to get close to my boys to help them get theirs.
I want to by this article assert that if the MP told you Papa Kow De Soso, as you wish to be called on social media that I requested for a Chinese scholarship, he lied to you. If it is your own cooked story, also do the honourable thing by apologising to him because it is your allegation that warranted this truth about our MP and his relationship with me. I know primaries is at hand but any attempt to hire any political idiot to lie about some of us who have the missiles to make us unpopular will lead to a disaster so go back and revise your note.
BY Bala Ali
0202082241