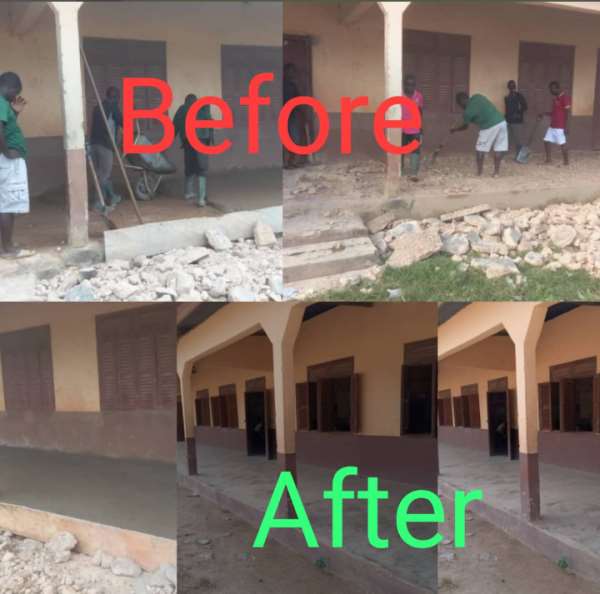 Mr Francis Owusu-Akyaw, a former Parliamentary Candidate aspirant of the New Patriotic Party at the Juaben Constituency in the Ashanti region has put smiles on the faces of the people of Bomfa by renovating their M/A Primary School.
The front floor of the school was in a deteriorating state and distress calls from the community members were made to dignitaries including the sitting MP, to come to our aid but all fell on deaf ears.
Surprisingly, somewhere last year, Mr Owusu-Akyaw, came to their aid and renovated the school to a befitting standard.
Engaging some members of the area in a conversation by this reporter, they were astonished by Mr Owusu-Akyaw's efforts and how he quickly responded to their request in short time.