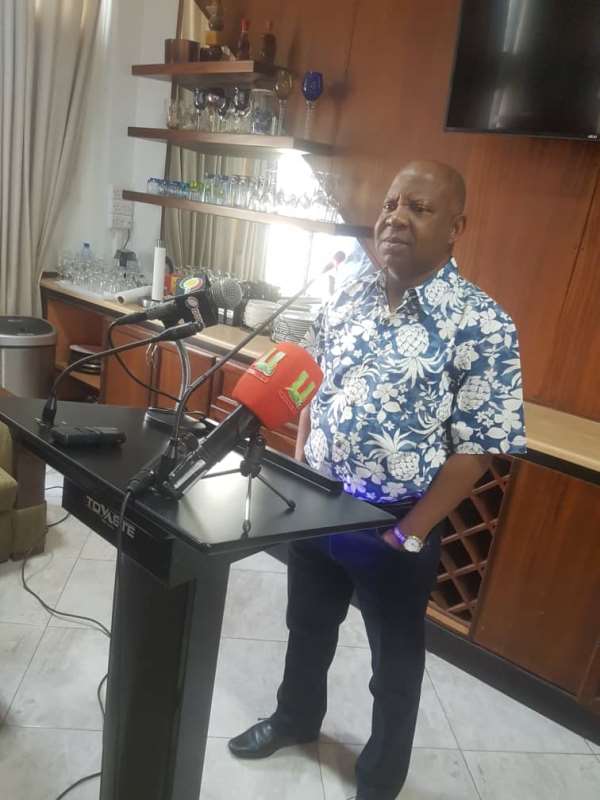 The Senior Pastor of Calvary Charismatic Center Rev. Ransford Obeng has advised Ghanaians to continuously pray for peace and tranquility in Ghana and not wait for election periods to pray.
He was of the view that prayer should be attitudinal and fore-looking hence praying ahead of events as crucial as General elections is the best.
According to the CCC Senior Pastor, Ghanaians are known the world over to be peace-loving people but encouraged them not to wait till November to pray about the elections but start immediately.
"Ghanaians should pray ahead of the elections for God to give us a peaceful election and a leader to take this nation to the next level". He counseled.
Rev. Obeng was addressing the media ahead of the Spiritual Empowerment with Dr. Mensa Otabil.
Rev. Dr. Otabil has been the main speaker of the annual Spiritual Empowerment Program hosted by CCC which has seen many lives transformed and uplifted through Holy Spirit Empowerment.
This year's three-day session according to Rev. Obeng is unique in that attendants would not only be empowered to go through the year but to begin a new decade well.
The program starts from Friday, January 17, 2020, to Sunday, January 19, 2020. Friday and Saturday would be evening sessions while the climaxing will be on Sunday morning.
Rev. Obeng who buried his lovely wife recently said he is upbeat about the program as Rev. Dr. Otabil is billed to spiritually prepare the people for the new decade.
He took the opportunity to advise journalists not to allow themselves to be used by politicians to create or heighten tension before, during and after the General elections.
"Let me take this opportunity to plead with our media practitioners to be vigilant and not lend themselves to politicians who do not have good intentions for this nation. Please don't fall for their pressure". He appealed.