Finance Ministry Denies Ordering Shutdown Of Gold Coast Fund Management, Others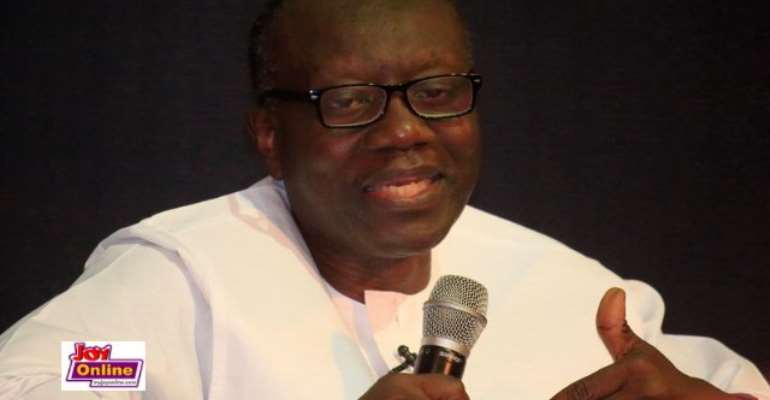 The Finance Ministry has denied knowledge of a purported letter ordering the shutdown of Gold Coast Fund Management Limited (now Blackshield Capital Managemen) and other investment and fund management companies.
Sources at the Ministry tell JoyNews no such document was sent to the Securities and Exchange Commission (SEC) compelling to take the action that saw some 53 fund management firms go down.
On Tuesday, JoyNews reported that it had obtained a letter authored by an official of the Finance Ministry, which directed SEC to take the action "to protect customers and investors' interests."
The said letter, which was allegedly written and signed by Chief Director of the Finance Ministry , Patrick Nomo, further indicated that such action will let the public have confidence in government "and also prevent any impending demonstrations that will make the government unpopular."
However, the Ministry has described the supposed document and its content as well as the signature of the person who authored it as "fake", Business Editor, George Wiafe reported on the Joy FM Midday News on Wednesday, January 15.
The SEC also says it did not receive any such letter, he added.
"As far as they [Finance Ministry] are concerned, the letter didn't come from them and no director at the Finance Ministry signed that letter," the journalist stated.
Background
The SEC on November 8, 2019, revoked the operating licences of 53 investment companies including Blackshield Capital Management (formerly Gold Coast Fund Management).
The company is owned by politician and businessman, Dr Papa Kwesi Nduom.
The revocation of the licences, according to the regulator, was to protect the integrity of the securities market and investors.
The Minority in Parliament has described the move as politically motivated.
Ranking Member on the Finance Committee, Isaac Adongo, said on 'Top Story Tuesday that the latest development confirms their long-held suspicion that the decision to liquidate those fund managers was "to target the governing NPP's [New Patriotic Party] own political enemies."
—Myjoyonline.com