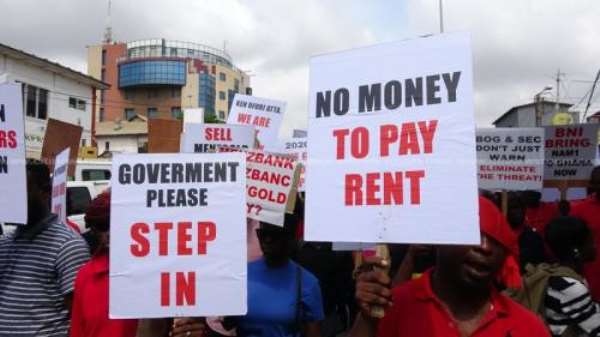 A little over a year ago the businesses of Menzgold and allied companies had legal and registration issues and had to be ordered by the state regulatory bodies in the financial space to stop its Gold dealership and other business concerns. This led to the freezing of the company and personal assets of the CEO. At a point, the CEO fled the country to chase his monies/debt outside Ghana. He was later arrested in DUBIA on charges of short-changing a business partner. He won the case, and the Court instructed that fines with his monies be paid him.
The CEO, on arrival in Ghana, was arrested and detained. We believe the state agencies concluded on how and when the locked-up funds for customers would be paid before he was granted bail. It was therefore mind boggling when we heard the management of menzgold are paying customers/clients, yet the customers have denied such payments. The Menzgold management have not shown any evidence of such payments leading to an attack on the house of the CEO.
There is a saying that "Coming events cast their shadows". With the anger of the customers, if not controlled, can lead to something unpleasant, and therefore we wish to appeal to Government and Security and Exchange Commission (SEC) to takeover of the said disbursement.
There seems to be outstanding issues as to whether the announced payment was appropriate and lawful when the legal issues that caused the company's closure are yet to be settled.
We have a strong believe that the situation as it stands, the CEO and his management team cannot do the debt payment on their own without difficulty. We therefore, wish to call on Government/SEC/Bank Of Ghana to see to the ongoing brouhaha with regard to start of questionable disbursement of the locked-up funds to the Menzgold customers. This must be seen and handled as a national issue requiring Government's intervention and solution.
The above-mentioned state agencies should call a meeting involving management of MenzGold and the customers spokespersons to reconcile the individual customers' accounts. This will avoid the anticipated demonstration that may turn bloody.
If it turns out that there has not been any payment as published, then the Menzgold management should be cited for public deception. And the next time payment starts the media houses should give free coverage for the first day to assure Ghanaians that indeed, payments have really started.
Yours faithfully
Signed
Felix Djan Foh
President. PIRAN.GH
0244691605