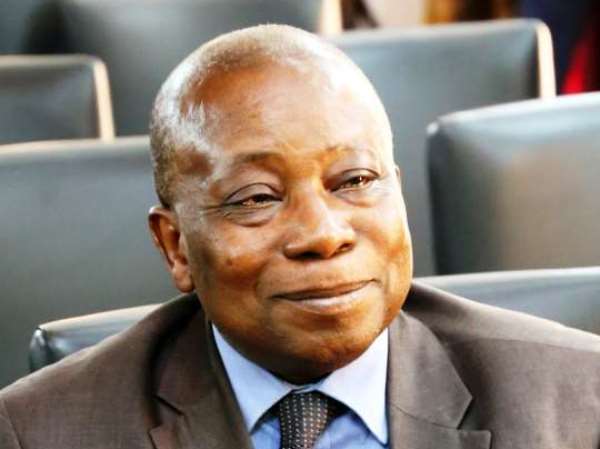 Kweku Agyeman Manu, the Minister for Health, photo credit: Ghana media
Mr. Kweku Agyeman Manu, as the Minister for Health in Ghana, the country where I was born, there are few things I want to share with the public and you because health issues in any developed country is a priority but not in my country.
Ghanaians without life-threatening sicknesses or money to go to the hospital die at home, I will, therefore, not recommend you for operating a good medical system in the country.
The world is becoming extremely dangerous each day, this can be prevented but the collaboration with those who think they are supreme above God, and therefore, they have the right to do whatever they like which doesn't affect them.
It is the countries in the third world that suffer. In fact, whatever crimes, whether physical or medical, which have taken place in Africa is the fault of African leaders and people like you, Mr. Kwaku Agyeman Manu.
Mr. Kwaku Agyeman Manu, you can never be an efficient Minister, if you collaborate with certain people within the international health institutions, monitoring health issues in Ghana. Whether you are a Christian or Muslim, remember that the Bible says: "Do not be misled, bad company corrupts good character."
The World Health Organization is the health steering and coordinating body within the United Nations system. Among other functions, it is committed to providing guidance on global health issues, guiding health research, establishing norms and standards and making health policy choices based on scientific evidence.
Therefore, the World Health Organization is a health institution, despite the lies, misleads, clandestine collaboration with the Centers for Disease Control and the US government to commit grave medical crimes in Africa, you can't ignore them. You can't, you have to work with the World Health Organization.
I will not waste my time to bring out all the medical crimes the World Health Organization, together with the Centers for Disease Control and the US government have committed in Africa.
My colleagues, I mean the writers of the blog 'Secrets of Aids And Ebola Facts Journal,' Holland scientist Johan Van Dongen and the German medical doctor, Wolff Geisler have provided all the facts on our blog and ModernGhana news.
However, there are certain leaders I want you to know their devilish acts. Since in Africa, everything that glitters is gold, Africans see them as great people in the society or the world but the truth is these people are responsible for the suffering and death of innocent Africans today.
Whatever happens in Africa, affects every country politically and economically. Since in Africa, greed, and corruption are the main keys in politics, corrupt African politicians often ignore the problems and pretend everything is going well.
The reality is the ex-American president, Barack Obama, and Ethiopia's Tedros Adhanom Ghebreyesus, are responsible for the death of thousands of innocent Africans, taken to their graves prematurely.
Obama is responsible for the Ebola biological weapon in 2014, which hit Sierra Leone, Guinea, and Liberia. Many health writers, including Dongen of Holland, Geisler of Germany, Yoichi of Japan and Susanne Posel, an American health writer, have proved it.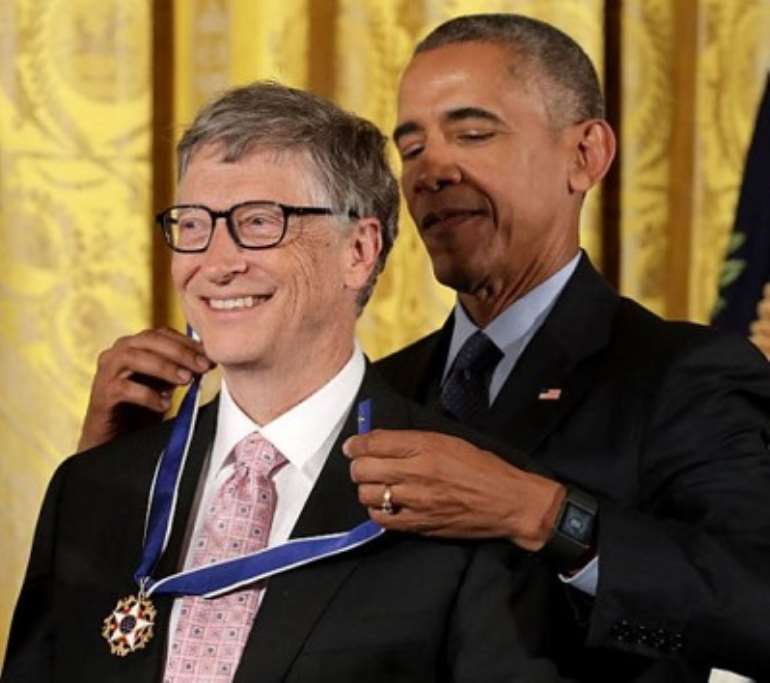 Obama honours Bill Gates. He, Obama is responsible for the 2014 Ebola in West Africa while Bill Gates is responsible for the spontaneous Ebola occurrence in the Democratic Republic of Congo
Obama is also responsible for the master plan which led to the topple and the assassination of Muammar Qaddafi of Libya.
On October 20, 2011, the day when Libyan rebels found Colonel Muammar Qaddafi hiding in an old drainage pipe, pulled him out of the shelter and killed, President Barack Obama convened a press conference in the White House Rose Garden, at which he said: "We reached our goals."
Ethiopia's Tedros Adhanom Ghebreyesus who was elected the new head of the World Health Organization (WHO), becoming the first African to lead the United Nations health agency was just appointed to mislead Africans and the ignorant world that bats are responsible for Ebola.
The truth is, like Aids, Ebola is a biological weapon engineered from the laboratory of the US government. To me, these two people, Obama and Ghebreyesus, are not only traitors or betrayers but killers or wolves in sheep's clothing.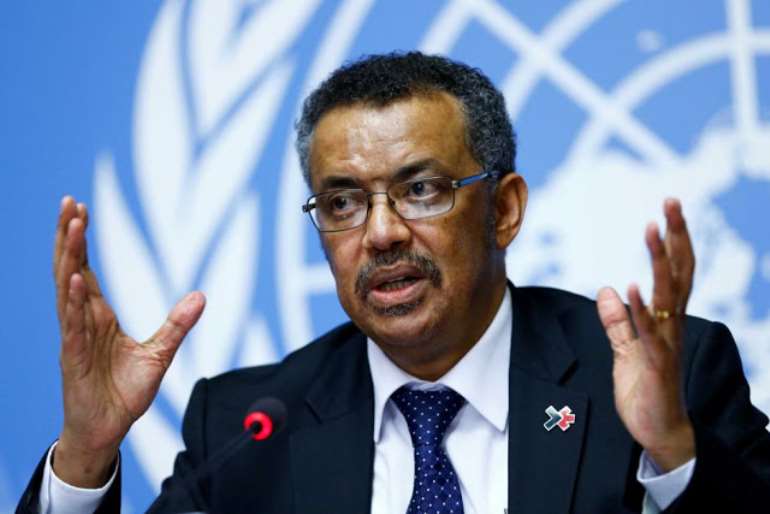 Tedros Adhanom Ghebreyesus
I am pleading, if you want to be respected as Ghana's Minister for Health, today or tomorrow, make sure as a living man, don't have anything to do with these two men, in fact, I am extending my plea also to the Ghanaian government.
These killers don't respect you because you have reasoned with them, they consider you as fools and corrupt African politicians. Be wise and don't ruin or damage your reputation or integrity.