Do Africa Need Longtime Strongmen Leaders In The 21St Century?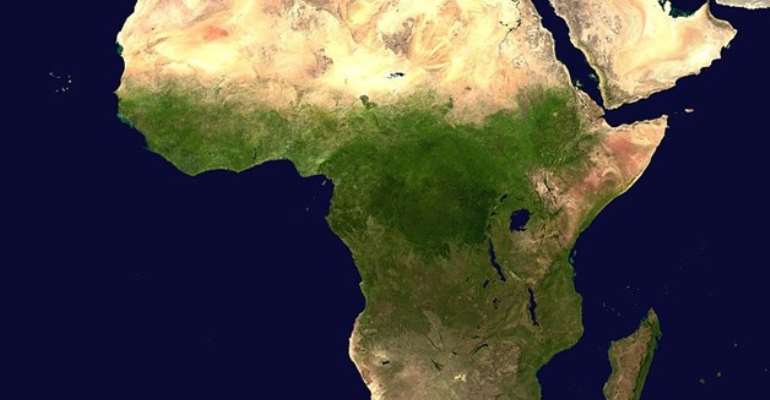 Many at times it does happen when the neocolonialists goad them on in order to cause chaos in the country.
They keep a blind eye and even finance activities of such strongmen leaders, with the knowledge that their demise or ouster will cause chaos and anarchy in the African country with a leader who perpetuates his godly stay in power.
Imagine what happened to Hosni Mubarak in Egypt, Gaddafi in Libya....leaders who thought it to groom their children to take over from them.
Safe Egypt who the ancient wisdom kept them going, Libya is now a desolate, wartorn, turf war Banana Republic, and failed state.
We can learn something from that.
What I do advocate for mostly is: a leader, should have a "school" that assembles the best brains in your kingdom, instill the virtues and the philosophies that made you that great leader in them. Among those people, not necessarily being on cronyism or nepotism centred, a great leader, if not greater than you, will emerge.
In an open contested elections, let him face opponents in those who are not coming from your camp.
It's only in Africa that we rival and envy our own biological children who grow bigger than our exploits.
At least, we can learn from the Roman Catholic Church, who will only choose a Pope from the assembled Cardinals in the Vatican that do elect the qualified Pontiff.
We can as well learn from the Gulf States, Saudi Arabia, for that matter, who though have Kings, but do act as ceremonial leaders, and the more seductive princes and princesses are sent out for diplomatic dealings.
The idea of Africa having one man strongman showmanship at the helm is the bane of our progress.
Our so called development partners knows about how that is holding back our progress.
If the longtime leader dance to the tunes they (the development partners) play, he'll be kept in power, and chase out those who cannot be puppeteered.
Imagine the number of years the Equatorial Guinea President, Theodore Nguema Mbassogo Mba has been in power. Since 1979, after ousting his own uncle in a coup d'etat. He was in power before Robert Mugabe liberated Rhodesia and named it Zimbabwe. But, were you or are you hearing much about he being hounded as Mugabe was?
Meanwhile, this guy and his family are milking the country dry, using the oil money as the masses languish in abject squalor.
His son, the defacto vice President owns properties in third countries that were purchased at the expense of the tiny West African country's coffers.
Not to talk about expensive memorabilia including that of Michael Jackson's gloves that he buys and keep for sightseeing. Not in in his country ooo, so that we can assume it'll rake in tourists' money. The property is in France. Miles away from the reach of the poor Equatorial Guineans who over 70% of them hardly get $3 a day.
A sorry state of Africa.
This generation of African leaders in fact have thought the hungry up and coming patriotic Africans with the burning desire to erect again our fallen walls, the best way to negotiate with our development partners.
As in all exposés that tell us how world over leaders are caught stashing monies in offshore accounts, but still do something monumental back home, we must learn from that and move on.
The Rwandan President, Paul Kagame is our test case and blueprint. He's making his country the envy of Africa now.
Let's hope he doesn't, like the lizard, soil his beautiful reputation by dreaming to hold on and die on the Presidential seat.
We can get to the Promised Land in yonder, but not guaranteed when we have long-serving strongmen at the helm, but those who think along the dictates of the NEW WORLD ORDER.
Long live Africa!
Written by: Charles Yeboah (Sir Lord)
Contact/WhatsApp: +233249542111
Email: [email protected]