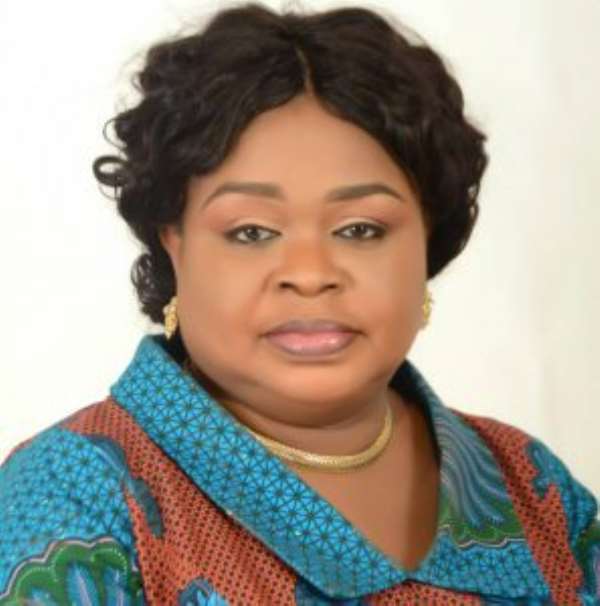 Sylvia Annor
Communications Officer of the Electoral Commission (EC), Sylvia Annor, says the Commission will ensure that the 2020 elections is conducted in a peaceful and orderly manner to allow the people of Ghana choose the persons to lead the nation.
"The EC is committed to ensure that we conduct general elections that will be free and fair for all stakeholders to choose the person or persons they want to manage the affairs of the nation," Sylvia Annor exclusively told Kwame Tutu on Anopa Nkomo on Accra-based Kingdom FM 107.7.
She continued, "We have a responsibility to ensure that we put our best foot forward to ensure there is peace after the elections. We will be conducting the 8th general election of our history in the fourth republic. We have to ensure that it is peaceful, and orderly so that our people can make their choice in freedom and peace. I am very optimistic that it will be the case and that the reputation of our nation as a beacon of democracy will be further strengthened."
Sylvia Annor observed that "We are putting new modalities in place to ensure free and fair elections in the 2020 elections."
She has called on the international community and civil society organisations to support and have confidence in the EC to organise free, fair and peaceful elections.
Sylvia Annor also briefed Ghanaians on activities the commission had undertaken since the current leadership took over and expressed confidence in the reforms that had been undertaken which is aimed at bringing the transparency of the EC's processes to the fore.
According to her, the sanctity of the Electoral process will ensure the stability and the acceptance of any electoral process by winners and losers.