Resolve UG Commonwealth Hall Fight Immediately — Prof. Yankah To Alumni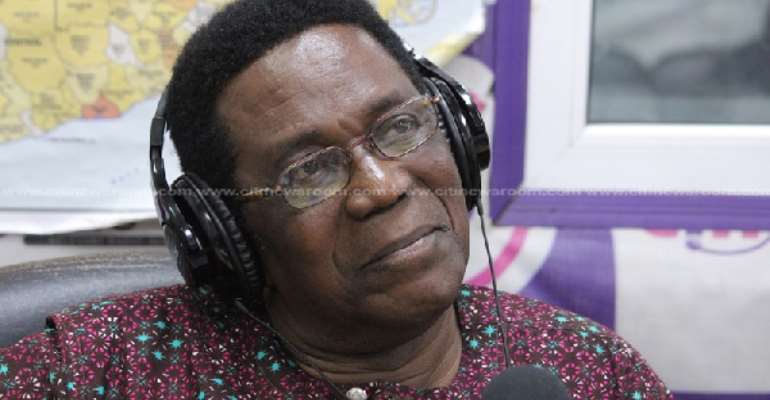 The Minister of State, in charge of Tertiary Education, Professor Kwesi Yankah, has asked the alumni of the Commonwealth Hall and management University of Ghana (UG) authorities, to as a matter of urgency settle their differences on the proposed additional hostel facility for the Hall.
The Old Vandals Association (OVA) in November last year came to an agreement with the management of the University of Ghana to construct a 4,000-bed capacity extension for the Commonwealth Hall.
Earlier this week, about 25 lecturers petitioned the Vice-Chancellor of the University after they raised concerns about the construction of the additional hostel facility for the Commonwealth hall which is expected to be close to the existing hall.
Among other things, the lecturers questioned, the location and the environmental impact assessments conducted prior to the sod-turning event for the construction of the facility.
"It had to do with the past students of commonwealth expressing readines to construct a huge capacity residential facility for commonwealth, which is a wonderful idea, but I think there are issues with the location and I don't think this should have been much an issue or a tussle. This is a very huge expansion space for the University of Ghana and getting a suitable space for that shouldn't have been a problem and I hope they resolve this as soon as possible to make that available to add to the pool of residences available," the Minister said.
The Minister who described the decision by the alumni of the hall as a "wonderful idea" opined that getting a suitable space to construct the proposed hall facility "should not be an issue or a tussle."
The Minister in an interview with Citi News also called on the management of the University of Ghana to reconsider its existing approach towards offering fresh students an accommodation on campus to prevent instances where students are left stranded on campus at the beginning of the academic year.
"I said the University of Ghana should reconsider the formula for giving residential accommodation, whether they want to stick to the 'out out' system…You don't hear more about the Cape Coast and Winneba Universities because most of them ensure that the first year students, because of the uncertainties involved in this, are prioritized,"
Old vandals to expand Commonwealth Hall with 4,000 bed capacity annex

As far back as 2003, alumni of the Commonwealth hall initiated plans to expand the hall which currently houses less than 2000 students to cater for the increasing numbers.

In an interview with Citi News, national president of the Old Vandals Association, Isaac Sarpong, said after 16 years of talks with university management, the Association is set to make this a reality.

The expansion which is expected to be built around the existing structure of the hall prompted some 25 lecturers to petition the Vice-chancellor.

---citinewsroom