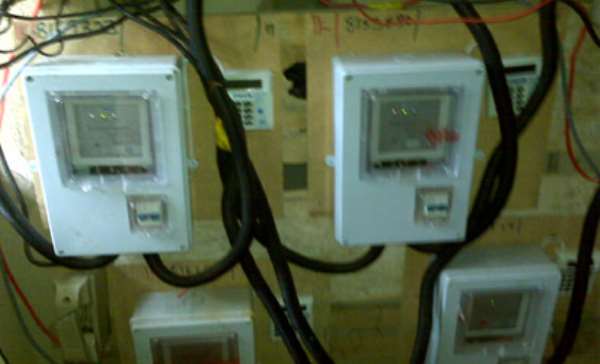 The Ashanti Regional branch of the Electricity Company of Ghana (ECG) has clamped down on dozens of night clubs and hotels for engaging in illegal power connections.
Night clubs and hotels are allegedly the leading culprits of illegal power connection in the region.
The Public Relations Officer of the Ashanti Regional ECG, Erasmus Kyere Baidoo told Citi News that the company will intensify the exercise to retrieve lost revenue.
"It is an exercise that has been ongoing but we just intensified it. We realized that those who operate in the night tamper with the power that comes to them. It was therefore, important to zero in on those areas and most of them were found wanting.We did that particularly in Kumasi, Obuasi and then other areas. And in some cases we take the case to court and they are prosecuted."
Ghana loses millions of cedis through illegal connections and other related activities.
Due to this challenge, the Ministry of Energy had earlier said it is developing measures to tackle illegal connections in the country.
Tema: 96,000 homes cited for illegal electricity connections in 2017
In March 2018, the manager in charge of revenue protection at the Tema Regional office of the ECG, Madam Cynthia Kyei Gyamfi disclosed that about 96, 000 houses within Tema engaged in various forms of illegal connection last year.
She added that within the same period 97 customers were prosecuted and billed to pay for the power that had been stolen.
Madam Kyei Gyamfi noted that the most prevalent recorded cases involved meter bypassing and meter tampering.
She said the company was able to recover about six million Ghana cedis out of about nine million one hundred and sixty-eight thousand that had been lost.
She said the level of illegal siphoning of power was realized when the company last year organized a routine house-to-house operation to check on its meters within some parts of the Tema region.
According to her, the exercise formed part of efforts to ensure that customers pay for the power they use and are deterred from stealing power.
She said "a report was currently being compiled by the headquarters to come out with a few issues and then we can bounce back to begin the next phase of the operation."
---citinewsoom