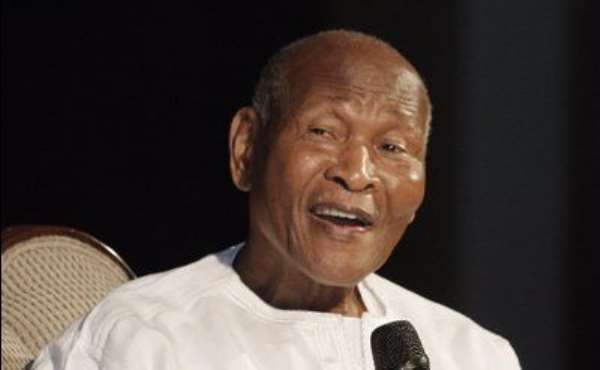 Sam Okudzeto, a Member of the Council of State, has appealed to President Akufo-Addo to revisit the recommendations made by the Constitutional Review Commission.
Speaking on the Point Blank segment on Eyewitness News, Mr. Okudzeto said Ghanaians, in general, should be more interested in the outcome of the commission's work stressing that "we need to bring that document back and review it."
"In fact I have been talking to a lot of people saying we as Ghanaians, not just [President Akufo-Addo], but we as Ghanaians… should bring it [the report] back for discussion and possibly [make] amendments, changes and implement it so that the constitution can be changed."
One of his current concerns with the 1992 Constitution is the amount of power vested in the President.
Mr. Okudzeto said he felt this culminated in too much pressure being put on heads-of-state.
"I believe that pressures that were put on him [President] by the Constitution are too much. I believe that some of that load should be taken away, which I believe is what the Constitution Review Commission was trying to do."
The Constitution Review Commission was set up in January 2010 to consult with the people of Ghana on the operation of the 1992 Constitution and on any changes that need to be made to the Constitution.
The Commission was also tasked to present a draft bill for the amendment of the Constitution in the event that any changes are warranted.
The question of too much power vested in the President led to Mr. Okudzeto admitting that he erred when he boycotted the 258-member Consultative Assembly in 1992 when he was President of the Ghana Bar Association.
He recalled that he felt the Assembly set up to provide input into a draft constitution for the Fourth Republic, was biased towards the Provisional National Defence Council (PNDC) led by Jerry John Rawlings.
"I regret in the sense that perhaps, we may have been able to influence some of the things because if I look at the constitution as it is at the moment, I find that there was so much concentration of power in one person and that was done by the PNDC because they didn't want their leader to be ousted from power."
—citinewsroom