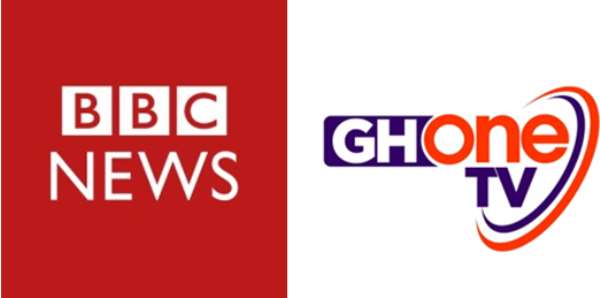 Focus on Africa, the BBC's daily television news programme for Africa will air every weekday evening on GHOne TV.
From 6th January, viewers in Ghana can watch the latest news and analysis from BBC journalists across Africa every weekday evening on GHOne TV at 1800 GMT.
Presented by some of the most recognised names in African journalism, including Sophie Ikenye and Peter Okwoche, Focus on Africa brings viewers in Ghana the biggest news stories from across the continent.
Focus on Africa is one of Africa's leading nightly news shows, seen across the continent on leading independent channels, and around the world on BBC World News (DStv 400).
With more journalists in more places across Africa than any other international broadcaster, the BBC's trusted journalism extends to viewers in Ghana through the popular, national, free-to-air GHOne TV.
Vera Kwakofi, Editor of Focus on Africa said: "Focus on Africa has been the go-to daily news programme for audiences across Africa since it began in 2012. Our extensive network of journalists uncover the latest news stories from across the continent, making sense of it for audiences in Africa and beyond. We're honoured to partner with GHOne TV to bring our award-winning journalism to a new audience."
Mr Nathan Kwabena Anokye Adisi, CEO of EIB Network said: "At GHOne TV, we want to highlight our commitment to trusted, quality journalism. BBC Focus on Africa is the pinnacle of African journalism, and we're delighted to bring the programmes to GHOne TV viewers."
BBC Focus on Africa will air on GHOne TV at 1800 GMT, Monday to Friday.
BBC World Service delivers news content around the world in English and 41 other language services, on radio, TV and digital, reaching a weekly audience of 319 million. As part of BBC World Service, BBC Learning English teaches English to global audiences.
For more information, visit bbc.com/worldservice. The BBC attracts a weekly global audience of 394 million people to its international news services including BBC World Service, BBC World News television channel and bbc.com/news.
BBC World News and BBC.com , the BBC's commercially funded international 24-hour English news platforms, are owned and operated by BBC Global News. BBC World News television is available in more than 200 countries and territories worldwide, and over 465 million households and 3 million hotel rooms.
The channel's content is also available on 178 cruise ships, 53 airlines, including 13 distributing the channel live inflight, and 23 mobile phone networks. BBC.com offers up-to-the-minute international news, in-depth analysis and features, including BBC Culture, BBC Future, BBC Travel, BBC WorkLife and BBC Reel, for PCs, tablets and mobile devices to more than 110 million unique browsers each month.