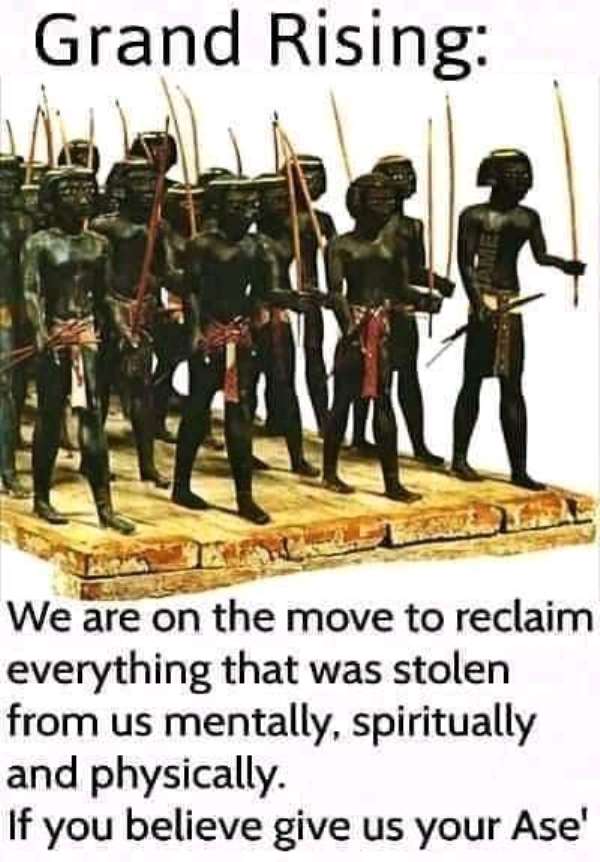 Using the ancient indelible saying of Buddha on "evil", a questioner asked a Revolutionary Soldier why he's seemed indifferent to the possible ripple effects of America's killing of Iranian General on Africa if Iran carries to action her threats of retaliation.
Culled here is the basis of the questioner's lamentations:
"What is evil? Killing is evil, lying is evil, slandering is evil, abuse is evil, gossip is evil, envy is evil, hatred is evil, to cling to false doctrine is evil; all these things are evil. And what is the root of evil? Desire is the root of evil, illusion is the root of evil."
Below is how the Soldier responded:
So Buddha said. I'll achieve almost nothing when I spend time analysing the words of a respected teacher Gautama Buddha was. Personally, I am a student of Budhaism, though I am not a practising Buddhist.
But, moral absolutes are losing their lustre in this 21st century.
Let's pick, adapt and adopt leaves from the beautiful chapters of Situational Ethics' textbook in the NEW WORLD ORDER we're looking forward to.
If what America claims: "the killed Iranian General, Qassem Soleimani, has masterminded the killing of thousands of their citizens in the Middle East", then, you'll do evil to the people who elected you into office if the President Donald Trump did not react to the killings.
If those claims by the Americans are false, then Iran have cause to avenge in whatever way possible the martyrdom of their General.
It's evil too when the saint have the strength to react to the evil doings of the evilman and he folds his arms and sit on the fence unconcerned.
In politics, the only visible evil is the elected leader playing the ostrich and close his eyes to the suffering of the electorates. Such example of the sufferings is also seen in the killing of your troops in a foreign land, and the sabotages of your interests home and abroad.
The Christ of the Bible also said: "no strongman will sit down and be bound and ejected from his home without mounting a defence."
Defence is not attack. The winner in a warfare is the one whose prayer was answered by the Gods.
This and the next generation of Ghanaians/Africans should tag these current crop of leaders with "EVIL" insignia engraved in a festering shroud if they don't fight back our pillaged and exploited bequeathed resources as they're still being hoodwinked by apostles of Moral Absolutes to elongate the suffering of the masses.
written by: Charles Yeboah (Sir Lord).
Contact/WhatsApp: +233249542111.
Email: [email protected]