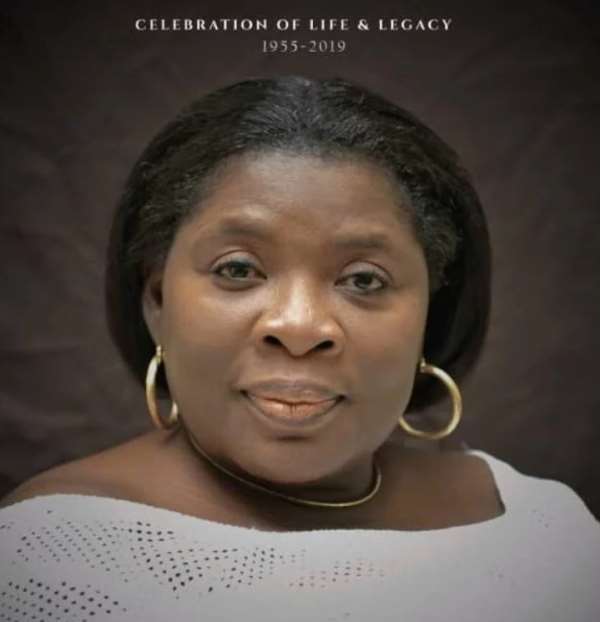 Rev. Dr. Mensa Otabil has admonished Ghanaians to exhibit the love they claim to have for relatives while they are alive than to mourn and wail when the relatives pass on.
Of what benefit he questioned, would unceasing wailing be to the dead rather than showing love and care for him or her while they were alive
Speaking at the burial service of Mrs. Joyce Obeng, wife of Senior Pastor of Calvary Charismatic Center, Rev Ransford Obeng, the renowned preacher said it is more appropriate to 'pour out your love to people while they are alive'.
He noted that Rev Ransford Obeng had not been seen wailing as a chief mourner would usually do because he and his immediate family had poured out all their love and emotions to Mama Joyce in the last three years of her life on earth.
"Those of you who are close to the family know that for the past three years, Pastor Ransford Obeng has virtually been living in two countries. He has always been with Mama Joyce while she was receiving treatment abroad and they have fought the illness together". Dr. Otabil recounted.
The whole funeral ceremony has drawn a huge admiration from observers across the country with many describing it as 'worth emulating'.
By seven in the morning, the body had been buried. A memorial service started at 9am and officially closed by 1pm and that was the end of the funeral, an act that is so unusual of funeral ceremonies of great people, especially in the Ashanti region where they have lived more than two decades.
President of the Republic of Ghana HE Nana Akufo Addo in the company of some high ranking government officials were among the numerous celebrants of the great life-impacting CCC co-founder.
General Secretary of the main opposition National Democratic Congress party Mr. Johnson Asiedu Nketia also led a delegation from his party to the Memoriam.
Revered Ministers of the Gospel from all walks of life could not but join the CCC and the Obeng family especially, not only to bid their beloved a goodbye but to extol her for her massive contribution towards the spread of the gospel and remarkable support for the needy.