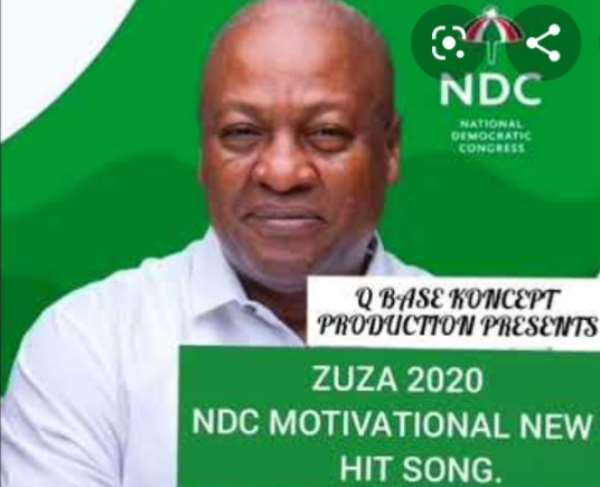 The 2016 election saw the NPP defeat NDC with an overwhelming difference of about 900,000 votes after John Mahama took over from the late ex-President Prof. Attah Mills and guided the party to a second term in 2012.
The odds are high for both parties but this new song produced for John Dramani Mahama and the entire NDC by Q Base Koncept (a production house) is hitting hard on the failed promises and poor performance of the ruling NPP government.
ZUZA 2020 is the name of new song with great danceable beat which attract lots of dancing on the campaign trail. But aside the great rhythm and beat, the message is clear that Nana Addo has failed Ghanaians so NDC should tie their clothes together and put on white because victory is assured, according to the campaign song.
The NPP has on several platforms talked about the free SHS making it clear that's the policy is the biggest achievement from them as a party.
Ahead of this year's election, Q Base Koncept has summarised the failed promises of the ruling party and tipped John Mahama to win comfortably.
The masterpiece economic hardships including the Menzgold saga, the collapse of various banks under this administration, BOST saga etc.
Listen to the song and prepare for a great campaign ahead of the election.