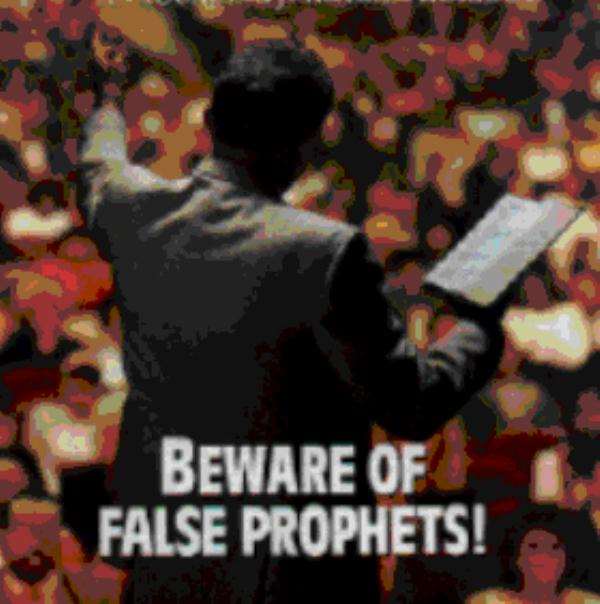 I have said this before and hereby repeat the same, for the umpteenth time, that it is well-past-time for the Government of Ghana to take steps to regulate the dangerously erratic activities of these one-man church leaders in the country who have conveniently styled themselves as "Prophets" and are busy raking in humongous profits at the expense of lumpen poor Ghanaian citizens, because too many of these poor and destitute Ghanaian citizens are too weak-minded to feel confident enough to use their own naturally God-given brains to work hard for a comfortable existence, as well as determine the contours or course of their own destiny for themselves. This is partly what the Jamaican-British writer and entrepreneur, Mr. Paul Boakye, who spent some six years in Ghana recently, according to the writer's own personal testimony in his article titled "What Nobody Tells You About Moving to Ghana as an African American or Caribbean Returnee," which appears in today's Opinion Section of the Ghanaweb.com media website, discusses in his afore-referenced article.
I shall make time to briefly discuss the very at once instructive and disturbing lowdown to Diaspora Africans, in particular, but Diaspora Beentos like this writer, as well, that appears in Mr. Boakye's article. But before then, it is very significant to also pointedly observe what another Finland-based Ghanaian-born writer by the name of Mr. Charles Addai notes in his equally instructive article titled "The So-Called Prophets Are a Threat to National Security & Development" (Modernghana.com 1/3/20), has to say on this same critical aspect of our national life and culture as Ghanaians resident at home and, in particular, what these patently false so-called Prophets are doing to our beloved Sovereign Democratic Republic of Ghana, in terms of our development and security.
In essence, what Mr. Addai underscores, which yours truly has been doing for quite sometime now, is the inescapable and readily verifiable fact that in absolutely no technologically advanced and constitutionally democratic nation around the world are church leaders and officials allowed to recklessly butt into or interfere with national politics in as dangerously and thoughtlessly a manner as is being tolerated and has been tolerated in Ghana and by Ghanaians and some grossly misguided countries on the African continent for quite a considerable while now. What makes this situation even more alarming is the fact that it is expressly enshrined in Ghana's 1992 Republican Constitution that there must, not should, be the Separation of the Activities of the Religious Establishment, as Dr. JB Danquah would have clearly and definitively put it, from the Political Activities and Existence/Life of the country.
Clearly, what many of these one-man church leaders are doing with their passionately partisan political prophesying or prophecies, is a flagrant interference and egregious violation of our national political life and existence. On this count, these so-called Prophetic Preachers are absolutely not different from the leaders and operatives of such Islamist terrorist organizations as Al-Qaeda, the Taliban, Islamic State of Iraq and Syria, Boko Haram and Al-Shabab, and must be strictly envisaged as such and promptly and ruthlessly dealt with in toto, irrespective of their often clearly stated political-party affiliations. If these one-man faux-prophetic church leaders want to make a business out of the political activities and/or climate of our national life, then they need to be immediately compelled to register with the Government and Ghana's Electoral Commission (GEC) as bona fide political parties, and not as churches or mainline and mainstream religious establishments as the Presbyterian Church of Ghana, the Methodist Church of Ghana, and the Roman Catholic Church of Ghana, among a legion of others.
It is about time the Minister for Culture and Religious Affairs, or whatever his/her official designation may be, stepped into the fray to ensure religious orderliness in the country. S/he may very well do the right thing and promptly so, by immediately tabling a motion in Parliament with the Speaker of the House and the Parliamentary Majority Leader to ensure that a law is immediately passed regulating the conduct of these one-man church political agitators. This could very well become one of the most progressive, visionary and lasting legacies of President Addo Dankwa Akufo-Addo who, by the way, may have unintentionally opened up the proverbial Pandora's Box by crafting and having healthily enacted the landmark Repeal of the Criminal Libel Law.
By Kwame Okoampa-Ahoofe, Jr., PhD
English Department, SUNY-Nassau
Garden City, New York
January 3, 2020
E-mail: [email protected]
*Visit my blog at: kwameokoampaahoofe.wordpress.com Ghanaffairs