A level 300 law student of the University of Ghana (UG), Kweku Apreku Agyepong has been crowned the champion of public speaking at the just ended 40th World Universities Debate Championship (WUDC) held at Assumption University, Thailand.
The event was held from December 26, 2019, to January 4, 2020.
This makes Agyepong the second Ghanaian to win this category of the championship since its inception in 1981.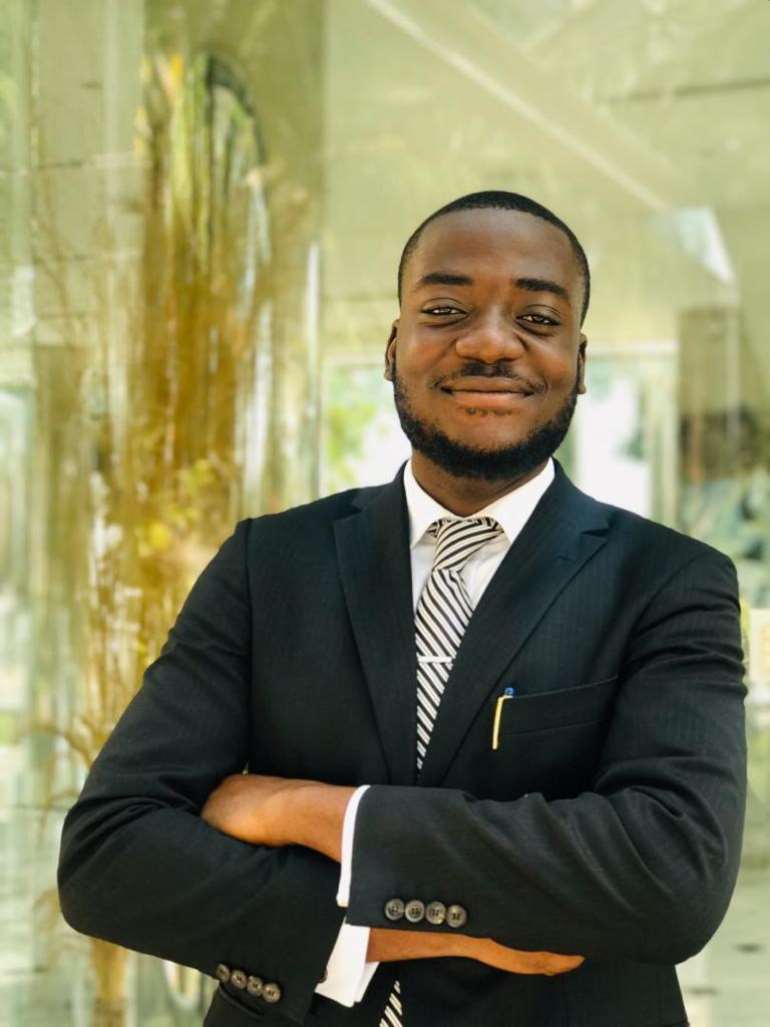 The first was Jeremiah Sekyi, a level 400 pharmacy student of the University of Ghana, who won the championship last year at Cape Town.
Maureen Kyere, also a level 300 law student placed 3rd in the same category cementing the University of Ghana's reputation at the world stage.
This is the UG's 5th appearance at the championship after successful participation in Malaysia (2015), the Netherlands (2017), Mexico (2018) and Cape Town (2019).
The UG contingent was made of 9 students, a coach and a member of the Sports Advisory Board as a leader of delegation.
The World Universities Debating Championship (WUDC) is the largest debating and public speaking competition in the world.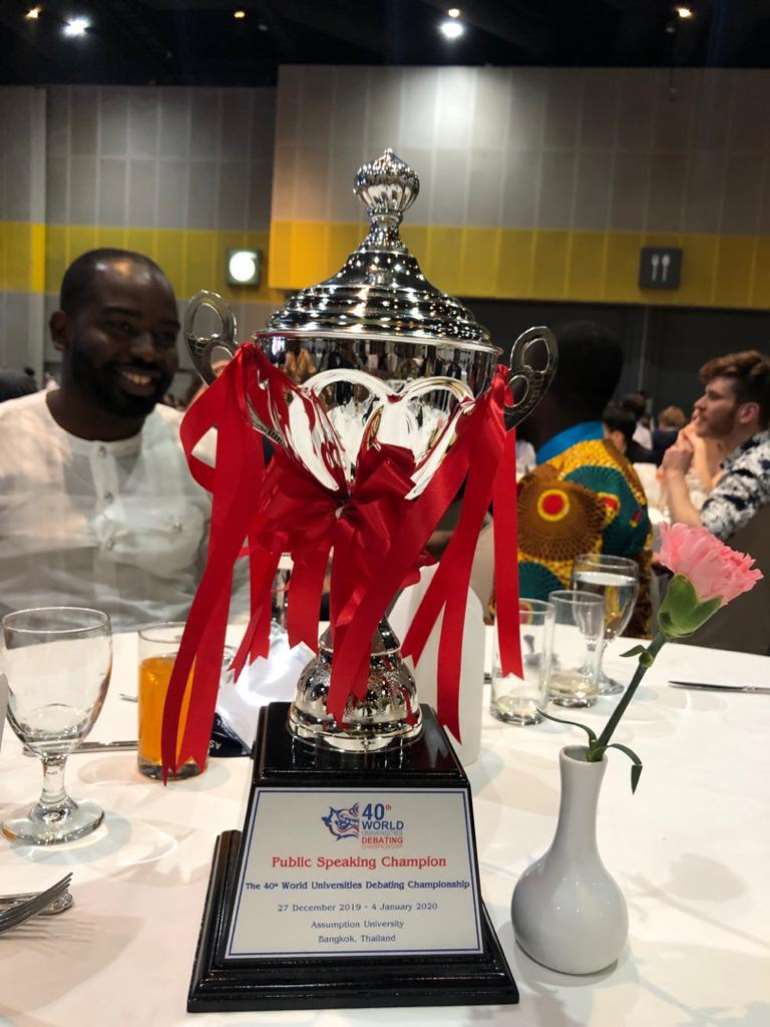 First time held in Glasgow in 1981, the WUDC has grown to include over 400 universities and tertiary institutions representing over 90 countries.
UG Debate Coach hands over as WUDC President
In a related development, ace Ghanaian and world Debater, Antonio Edem Asinyo who was elected as the president of the global body overseeing the successful organization of this year's championship has handed over to Zachary Wong from the University of Oakland, New Zealand.
As the new president he will be presiding over all pre-council and council meetings and ensure a successful implementation of policies at next year's edition in South Korea.
Antonio saw a successful implementation of the affirmative action policy and council approval for policies on economic accessibility to develop the sports in under-developed regions of the world namely African, Latin America and Asia.
The other elected executives are Udai Kamath (Australia) Registrar, Drew Harrington (USA) Secretary and Adrain Rigor (Philippines) Equity Officer with Charlotte Massey and Lebokang serving as women officers.
Their mandate spans a period of 12 months.
Antonio expressed happy sentiments over the win and his historic tenure as the first black President of the World's Debate Council.
He said: "As the coach of the team, I'm humbled to be part of this story. I'm grateful to the University authorities and all others who have contributed to our success. What's more, as World's Council chair, I just handed over after a fruitful tenure that focused on economic inclusion".
Next WUDC
The 41st edition will be held by Debate Korea in South Korea from December to January 2021.
---citinewsroom