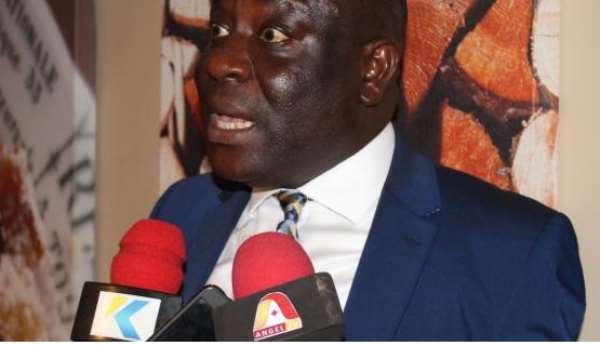 Hon. Vincent Sowah Odotei, MP of La Dadekopon Constituency
The New Patriotic Party (NPP) in the La Dadekopon Constituency is edging towards crisis as party activists and Member of Parliament for the area, Vincent Sowah Odotei, hit new levels of hostility.
Ever since Odotei indicated his plans to seek re-election, the vast majority of party faithfuls have strongly opposed the former student leader's actions and opinions.
According to the supporters, the MP has failed woefully and did not deserve another chance to represent the party in the 2020 parliamentary elections.
Party loyalists are accusing the MP of denying them high-level job opportunities.
They allege that the constituency received a quota for at least six persons to be enlisted in the Ghana Armed Forces each year, but the MP deprived them of that opportunity accusing him of giving those slots to his cronies.
All efforts to get the MP to speak to the issue proved futile. Neither did he pick our calls nor respond to our messages.
The MP, who doubles as a Deputy Minister for Communication, recently suffered a frosty reception from furious party supporters who had gathered at the constituency office.
Tensions hit the roofs after shouts of "wicked person" and "selfish" rang out from the supporters.
The MP took offence and charged on the crowd. In the near brawl, Odotei was seen taking off his jacket, in apparent readiness to take on his supposed detractors - who he believed were supporters of his opponent, Joseph Gerald-Nyanyofio.
It is reported that the clash at the party office was the second in less than a year, with the first having occurred at the La Trade Fair Centre.
But a party sympathizer, who witnessed the fracas, has expressed worry about the behaviour of the MP. She pleaded anonymity.
"I was very shocked. The bevaviour of the MP was disappointing and unparliamentary given his position in government," she said.
The woman, who spoke with a sad voice, continued: "This kind of despicable behaviour makes some of us ashamed as NPP sympathisers".
Calls have been made on Odotei's likely opponent (Nyanyofio) in the parliamentary primary to sign up to a clean election campaign pledge, perhaps to forestall further confrontations.
A statement signed by Gerald-Nyanyofio and sighted by Modernghana promised the leadership of the party to run a vigorous campaign devoid of personal attacks.
"I will never at any point ride on the back of political euphoria to sanction the politics of insults or any form misconduct and misdemeanour towards my senior brother, Hon. Vincent Odotei," the statement said in parts.
Both candidates appeared hopeful of emerging winner in the party primaries scheduled for March 30, 2020.