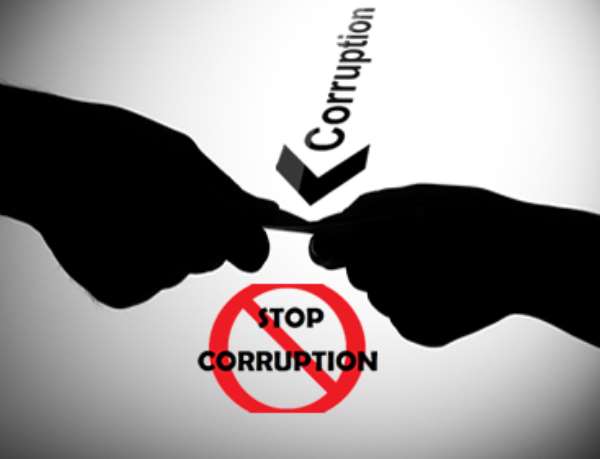 The bad ones in Ghana could either be many or a few. However, the good ones are fewer. It is said, "For evil to triumph is for good people to sit down doing nothing". Therefore, for evil not to triumph, the good ones in society must always be seen to act in concertation. But are the few honest ones in Ghana desirous of fighting to rid Ghana of corruption, abuse of power and other forms of criminalities in perpetuation by the many dishonest ones acting collectively to maximise their efforts to achieve their objective? No!
Until the serious ones support each other in pursuit of their common goal to making Ghana a better and fairer place for all, the evil ones in the society will forever prevail over the good ones, rendering the good intentions by the honest people meaningless or ineffective.
I have seen how hard Kennedy Agyapong (Hon), the Member of Parliament for Assin Central in the Central region, is trying to ensure that the truth prevails over evil, that the corrupt ones in Ghana are exposed and dealt with. Nonetheless, he is not getting the level of support needed to make his attempts successful. It is because the fewer good people in Ghana are not rallying behind him. They are leaving him to fight his own fight. Some are even mocking him for being a "one man thousand" desperately taking on a well established criminal gang that spares no one crossing their path.
Ever since he creditably exposed Anas Aremeyaw Anas, how many of those calling themselves fighters against corruption have been able to rally support for him, except probably Rockson Adofo, Justice Annan and a handful of others? Do we really want the onslaught on corruption to succeed? But is there any onslaught on corruption at all in Ghana? Be the best judge for yourself.
Have many so-called haters of corruption have come out to support, or expressed appreciation for, Rockson Adofo, in his undaunted efforts to deter injustice from prevailing over justice in the ongoing Kumawu chieftaincy dispute? Not many, if any at all.
Corruption comes in many shapes and forms. It is not always about stealing money or embezzling funds and State assets. Abuse of power of any form is corruption.
The attitudes of Anas Aremeyaw Anas and that of the so-called traditional overlords, using criminal means to avail themselves of what do not genuinely belong to them, or using their powers or authority to help others benefit from, or take over, things that do not belong to them is corruption.
The lions in the wild are not many, unlike the other animals that often become their prey. However, as they act supportively as a group and at hunting, a pride of lions of course, they are able to kill and feed on bigger animals like the elephant. Acting in large numbers always help a lot. Even embarking on public demonstrations, the larger the number of the demonstrators, the successful their cause becomes.
For truth to triumph over evil, I call on all good Ghanaians, although fewer, to be supportive of any bold person who takes a step in the right direction to fighting an evil in the society. Without that, fighting evil in the society will become just a joke. Let us learn from the animals in the wild that act concertedly to achieve their objectives.
I personally support Kennedy Agyapong (Hon) in his war being waged to expose the corruption in perpetuation by Anas Aremeyaw Anas and other criminals in Ghana like Samuel Ofosu Ampofo. Who then is going to support me in my attempts to earn justice for Kumawuman as the people are being abused right, left, centre, forward, backwards and sideways by some so-called traditional overlord? God is knowingly with me but as He works through human beings, I need human support.
With God, we are victorious!
Rockson Adofo
Wednesday, 1 January 2020