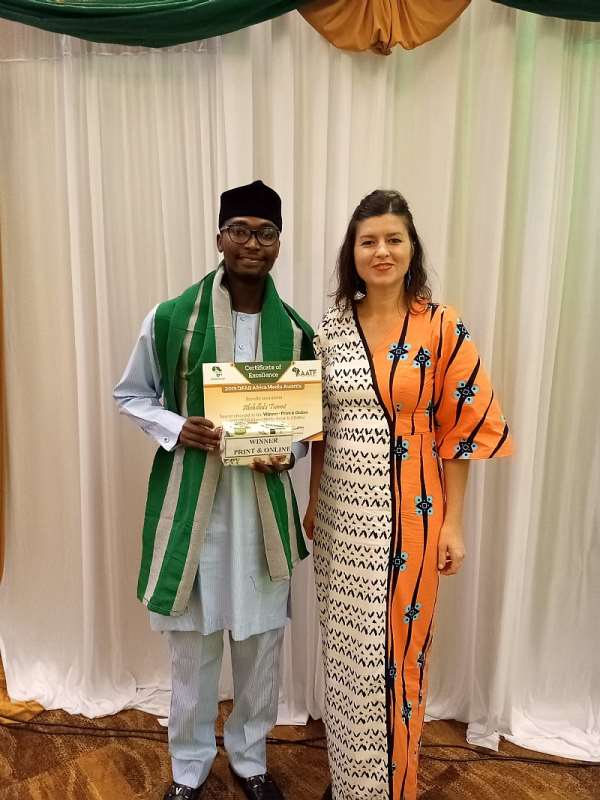 Seeing climate activist Greta Thunburg on the cover of Time magazine — the youngest person ever named its "person of the year" — reminded me of the courageous enthusiasm that defines the burgeoning youth movement in the global agricultural sector.
In just this past year I've had the pleasure to meet many of these vibrant young champions — like Rwandan agripreneur Pacifique Nshimiyimana, who wonderfully articulates how millennials are embracing technology to solve Africa's farming challenges, and Talha Masror, a Bangladeshi extension agent who is introducing an entire generation to biotechnology through his popular YouTube channel.  
I've seen formidable female farmers like Ruramiso Mashumba, Sussana Phiri and Slyvia Tetteh emerge as passionate champions for the motto "keep calm; African women will feed the world." And I've shared a stage with science communicators like Abdullahi Tsanni, who is helping the people of Nigeria understand the innovations that promise to reshape their agricultural sector. 
These young people are building a dynamic movement of sustainability and food security. It's a movement founded on the solid science and humanitarian vision of those who have devoted their research to ending hunger and improving farmers' lives — like the scientists at Nigeria's Institute of Agricultural Research who painstakingly bred local varieties of cowpea to successfully resist the destructive pod-borer pest. 
As science allies, we're all part of this exciting new movement, sharing the joy and satisfaction of the landmark decision on Bt cowpea that allows smallholder farmers in Nigeria to reap the biotech benefits of reduced pesticide use, higher yields and lower production costs while ensuring a steady supply of a protein-rich staple food that feeds millions of West Africans. In just the past week, we've also seen Golden Rice progress in the Philippines and Bt cotton advance in Kenya.
Like the other young advocates on the global stage, the Alliance for Science is adding its own unique energy to the movement for real and positive change in agriculture. Though we just turned five this year, we're also building on a solid foundation — the decades of collective experience that our core team and an ever-expanding global network of individual allies and organizational partners bring to the table. 
As we move into a new year, a new decade, events are making it even more apparent that we're all in this together — young, old and in-between. 
And together, we're already making a meaningful difference in the lives of millions of people across the planet. I hope you will continue to support our efforts through your tax-deductible gift.  Every person, and every donation, contributes to the movement that is ending hunger and improving lives.
In the year ahead, I look forward to meeting more young champions, celebrating new victories in agricultural innovation and growing the Cornell Alliance for Science. Let's go "all in" to ensure that 2020 lays the groundwork for a decade of amazing advances in the lab and on the farm.
Happy New Year!
Sarah Evanega
Director, Cornell Alliance for Science
About Us
Cornell Alliance for Science is a global communications initiative based at Cornell University – the USA that is working to promote access to scientific innovation as a means of enhancing food security, improving environmental sustainability, and raising the quality of life globally. Cornell Alliance for Science notes on its website that it is building a global network of science allies to solve complex global hunger issues by leveraging advances in agriculture, including biotechnology.