20 Things You Must Avoid In 2020 And Beyond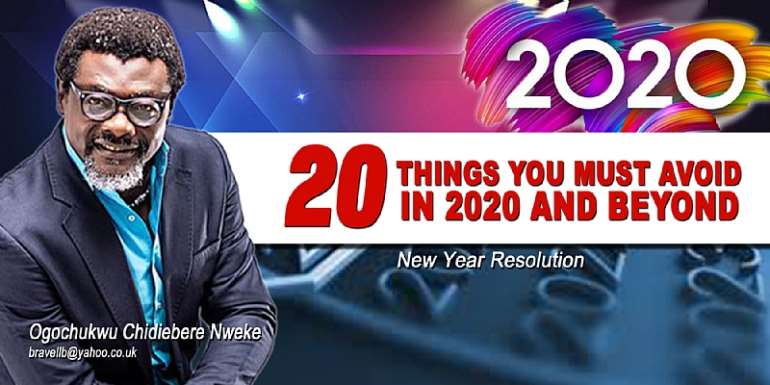 New Year Resolutions are common. They have existed through the various civilisations known to man. From Africa to Babylon, to Rome, to the Medieval period, people have always taken stock of their life affairs at the end of every year and made decisions about traits they must drop or keep in order to make their lives better or sustain good balance in their lives in the new year. It did not start from the church.
It is a spiritual act that is meant to hold much weight and value; and even though it seems to be associated with a lot of razzmatazz these days, it is a way of life that many people desire to thrive in life and in their life-endeavours take very seriously.
Resolutions are not made carelessly. It is not a mere ritual. People must take stock of their lives, the issues that caused their setbacks and those that helped them thrive, so they can make decisions about their future.
New Year Resolutions are decisions. Decisions are choices. Choices take efforts to achieve. Efforts take determination to sustain. Determination is not for the faint-hearted.
I have discovered 20 issues worth addressing in 2020 and they are universally true. Use them for your own good. Best wishes.
Ogochukwu Chidiebere Nweke