A former Chief of Defense Staff of the Armed Forces has lambasted the ruling New Patriotic Party (NPP) and opposition National Democratic Congress (NDC) for failing to properly deal with graduate unemployment in the country.
Brigadier General Nunoo Mensah said the situation has become unbearable as tertiary institutions produce thousands of graduates who end up without jobs each year.
"Thousands of them come out of tertiary institutions every year to add up to the thousands already in the streets," he said speaking at the 38th Anniversary celebration of the December 31 revolution in Winneba on Tuesday.
Last year, the Commission on Human Rights and Administrative Justice (CHRAJ) expressed concern over the rise in corruption in the country saying it is having an effect on the country's employment rate and development.
Civil Society Organisations have also said warned government about how the unemployment situation has become a national security issue.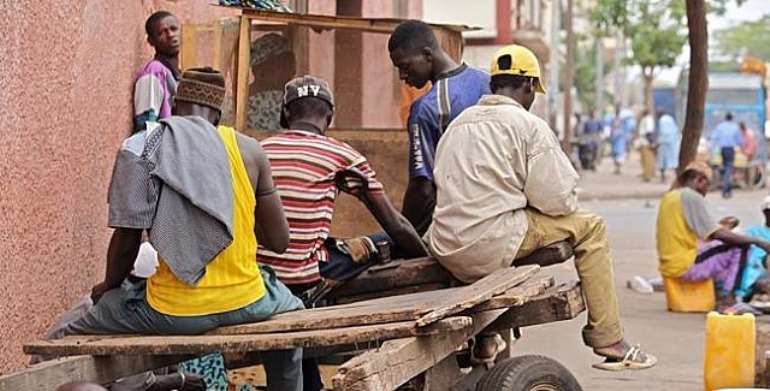 Adding his voice to the calls to curb the situation, the former Chief of Defense Staff described the situation as an unhealthy one that needs immediate attention as it poses a threat to the peace and security of the country.
"Unfortunately, our two main political parties, the NDC and the NPP have not got a clue, to me, as to how to deal with this problem. And the situation worsens by the day," he added.
He further urged both parties to collaborate with technocrats who can deal with the situation to help resolve the matter.
"If they do not have the people with the requisite know-how and the discipline to tackle these problems that the country is facing, there are people outside the main political parties that have the experience, the brains, and the discipline to help them solve the problems," he said.
He believes Ghanaians have been impoverished to a point where they have become an 'easy prey' for politicians.
According to him Ghanaians out of desperation, have become tools that politicians use to propagate political agenda for meagre sums of money.
He, however, urged that governments that assume office, irrespective of political affiliations, should work at improving lives of citizens in the country.
—Myjoyonline