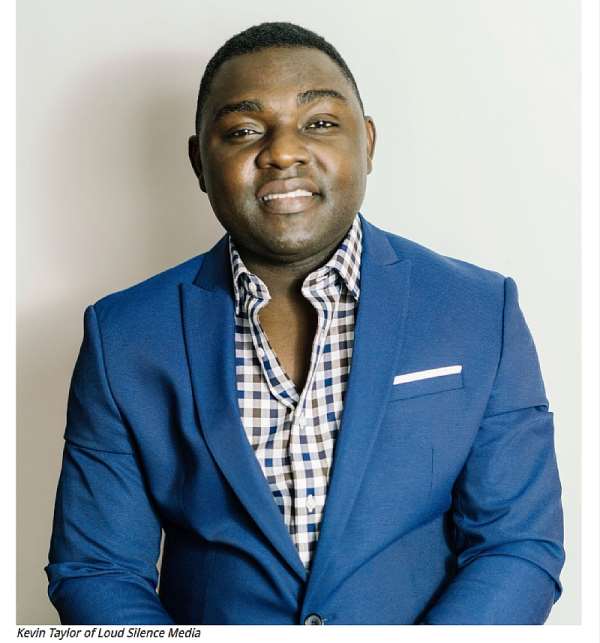 From a recent video posted by Kevin Baidoo Taylor on the social media, he is purporting, if not asserting, that Kennedy Agyapong (Hon) contracted the killing of the late Joseph Boakye Danquah. He wants to tell Ghanaians and the whole world that the assassin, Asiedu, alias Sexy Dondon, was contracted by Kennedy to murder J. B. Danquah.
In the video, he holds a document he claims to be a statement issued by Sexy Dondon confirming that Kennedy Agyapong hired him to kill J. B. Danquah, then a Member of Parliament on NPP ticket.
Let me expose the stupidity, ignorance and malignity or otherwise of this notorious hoodlum alleged to be contracted by former President John Dramani Mahama to tarnish the image of his political rivals through spewing balderdash about them. The more Kevin Taylor tries his hardest throwing dirt on his paymaster's political rivals, tagging them more criminals than his already darker-than-thou master who feeds on crimes, the more he exposes himself as an unintelligent person incessantly emerging from his American bolthole to throw dust into people's eyes, and then retreating into his hideout.
Let me prove the childishness and criminality of Kevin Taylor through questioning.
1. Under whose government was J. B. Danquah murdered by Asiedu, alias Sexy Dondon? Was it under John Dramani Mahama's NDC government or Nana Akufo-Addo's NPP government?
2. Why did it take the BNI that conducted the interrogation of Sexy Dondon into the murder of J. B. Danquah so long to charge the guy with murder, even though it had been established that he had gotten hold of J. B's mobile after his murder and was trying to unlock or sell it?
3. While Sexy Dondon was in the grips of the BNI or National Security, did NDC top members troop to see or visit him before the BNI concluded their investigations into the murder of J. B. Danquah? If they did, what was their mission or motive? What conversations did they have with him and why?
4. Why did the NDC government not arrest Kennedy Agyapong when his name was mentioned by Sexy Dondon as his contract employer as alleged by Kevin Taylor? Kennedy, although was and is still a Member of Parliament, there is no parliamentary immunity to protect him from arrest and prosecution if he commits murder. Am I right? How long did it take Sexy Dondon to disclose to the security interrogators that Kennedy tasked him to kill J. B. Danquah? Did it take him a day, a week or months? Why did he not mention his name straightaway? Was he not coached to mention certain prominent names for a reason?
5. Kevin, when, how and why did you get hold of the copy of Statement by Sexy Dondon alleging that Kennedy Agyapong contracted him to kill J. B. Danquah?
6. Since getting hold of a copy of Sexy Dondon's statement implicating Kennedy in the murder of J. B. Danquah, have you made any contact with the decedent's family? If yes, when and how? If no, why not?
7. What initiative have you taken to lodge a formal complaint with the police, BNI, National Security or any such State security agency against Kennedy Agyapong if he is indeed complicit of J. B. Danquah's assassination?
8. What job do you do for a living in the USA? Are you contracted by John Dramani Mahama and paid a monthly salary of US$20,000 as alleged by certain people?
9. Have you ever been a card-bearing member of the NPP? If yes, how did you obtain your membership card?
10. Have you ever held a fake NPP membership card before? If yes, why did you choose to possess a fake card instead of an authentic one?
11. Is it not a crime to possess a fake identity card of any sort? If yes, I put it to you that you are a criminal because you had allegedly been found with a fake NPP membership card that bears your details and photo.
12. Are you ready to come over to Ghana to face your accused person(s) in court to prove your assertions against them? Will that not be much better to yield the desired results you are craving for than hiding in America and churning out videos of unproven allegations against your targeted persons?
13. Failing to prove your charges against Kennedy in any court of law in the world, whether in Ghana or in the USA (it is not possible in the USA because the crime was neither committed on the American soil nor committed against an American citizen), then you are just a liar and a criminal on dubious mission.
14. Are you aware that the more you make unfounded allegations against the members of NPP, the more you are seen in the eyes of discerning Ghanaians that you are a criminal worth flushing out of your hideout and dragged to court to prove your case?
15. Were you brought up to love telling the truth, to hate telling lies, to not tarnish the reputation of people where you have no proofs and to not sell your conscience for money, or you were brought up to tell the very opposite of all that have just been said?
16. Finally, what is your interest in the statement made by Sexy Dondon against Kennedy Agyapong? Does it mean that the mystery surrounding J. B. Danquah's death has been unravelled and that Kennedy is the mastermind hence it will silence him for good? What is your interest in it, let me emphasize again!
Failing to provide credible answers to the basic questions asked, either to the public or to the courts, then see yourself as a criminal simply doing your paymaster's bidding to enhance his re-election comeback by soiling the image of his political challengers, rivals or enemies as you wish to call them.
I hope you will be yourself in year 2020 to stop defaming the characters of others just for the sake of the alleged easy money you are getting. You must be fucking loaded if you are paid US$20,000 a month. You are the types of Ghanaians who encourage our politicians and public service heads to embezzle funds and State assets in order for you to take a cut. Are you?
Reformation of character is all that I pray for every Ghanaian, including Kevin Baidoo Taylor and the lying sycophantic brigade of latter-day politicians in Ghana in year 2020 and thereafter.
Whoever has the means to forward this publication to the attention of yobbo Kevin Taylor, please do so, because I demand answers from him to the questions asked to assess whether or not Kennedy Agyapong could possibly have had a hand in J. B. Danquah's murder which I currently doubt.
Rockson Adofo
Tuesday, 31 December 2019