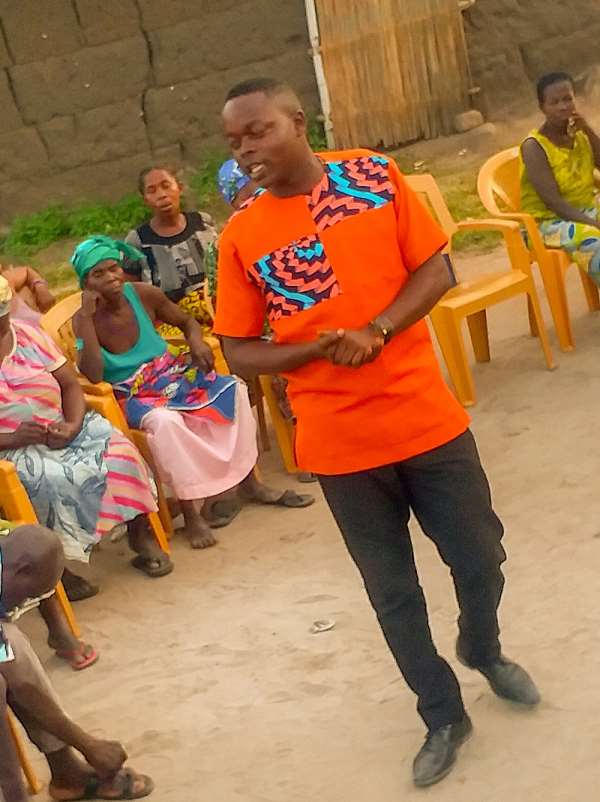 The Ex-Assembly Aspirant for Wuxor, Have and Sremanu Electoral Area, Mr. Japhet Festus Gbede, has lashed out at Sekou Nkrumah for closing his eyes on numerous corruption cases under the leadership of Nana Addo but rather diverted his energies talking about the leader and the flag bearer of the opposition NDC, John Dramani Mahama.
According to Japhet, they are all aware of the President's approach to dealing with corruption scandals exposed by well-meaning Ghanaians which his government has done nothing about. He said the government has rather cleared corrupt party members.
In his view, instead of Sekou Nkrumah talking, fighting and uprooting corruption cases under the watch of President Nana Addo, he's shamelessly seen on social media seeking public attention and talking about John Dramani Mahama rather, it is a poor approach, he added.
He noted that, aside from corruption, poor governance including security issues, bad economic situations have led to unrest and agitations by many Ghanaians who he indicated have not been treated fairly by government and he is expecting Mr. Nkrumah to rather descend on Akuffo Addo, not Mahama.
He added that Dr. Sekou Nkrumah just wants public attention for his personal gain and he has no other person to use to achieve this Dream than Mr. J. D Mahama.
He advised that having people like Nkrumah as social commentators will rather destroy the fortunes of the country and urged Ghanaians Radio and TV presenters, bloggers and journalists to stop giving him time on their Shows, he even appeal to facebook and other social media platforms to shut down all his pages he again charge Ghanaians to Change the Change ahead of the critical 2020 election.
READ HIS FULL STATEMENT BELOW:
Majority of discerning Ghanaians are aware that Corruption under Akufo-Addo is no more a perception but a reality so if rich but hungry people like you, Sekou Nkrumah glued your mouth and your eyes not to see and talk about countless corruption cases happening under the leadership of President Nana Addo but you choose to go round shamelessly to insult President John Dramani Mahama, for your personal gain.
Then, something is wrong somewhere and it must be checked without any further delay because you can't be there and be calling someone who started construction of E-blocks across this country, factories, roads, Universities, Airports, hospitals, someone who drastically reduced fuel prices, someone who locked the dollar in cell for the whole of his four-year term.
Sekou cannot damn someone who reduced the countless insecurity cases President Akufo-Addo fumbling with today.
someone who sold the ECG and changed it to PDS, someone who collapsed banks that belongs to meaningful Ghanaians, someone who is in the pocket of an individual, someone who claimed he has been misled on vital information this country needs the most to develop competently. I am yet to see the importance of your education in Ghana if you continue to praise President Akufo-Addo.
---Neho TV