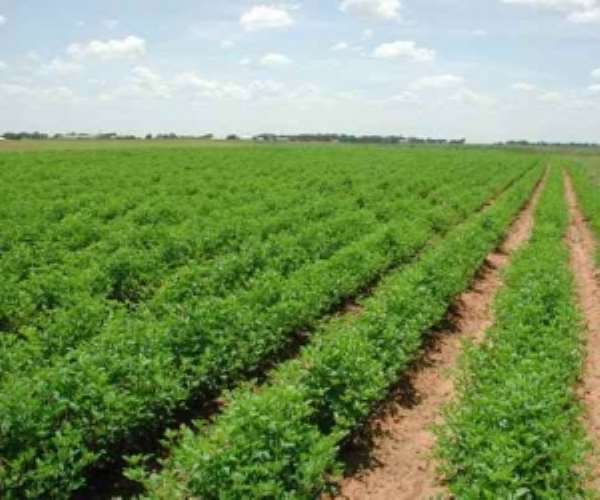 I am not a fan of Ghana's mainstream media. Never have been. It is mostly not-fit-for-purpose. Ghanaian media professionals are often lazy, corrupt, narrow-minded and clueless.
Who in Ghana has ever heard any media professional denouncing the concentration of media in the hands of a powerful few in Ghana, for example? Yet, that is a huge contributory factor to the needless polarisation of Ghanaian society, today.
Furtheremore, if they were fit-for-purpose, why, dear reader, have they still not yet cottoned on to the import of the latest statement by Hon. Professor Frimpong-Boateng - that the government will facilitate the patenting of two major agricultural-sector inventions by Apostle Kojo Safo Kantanka, I ask?
Yet, it is by far the most important development, in GhanaIan agriculture, ever, in our entire history - as a proud African people, since our country's landmass was unfortunately occupied by sundry sly-European-colonialists, not too long after 1471, with the last, the British, occupying it from 1867 to 1957.
Those two aforementioned inventions (natural folair fertilisers and organic weedicide), by Apostle Kojo Safo Kantanka, when produced commercially, will empower farmers across Ghana to swiftly convert to organic farming. Fantastic. The health of millions of Ghanaians will improve dramatically when that transformation happens.
And, thank goodness, it will enable us return to producing and eating only organic food - which was our way of life before we encountered the double-edged sword that is Western civilisation, in 1471: with the arrival of the first Portuguese explorers on our shores.
Above all, it will finally enable our country to ensure the longterm survival of the vital cocoa industry - because it will enable us convert all cocoa production to certified and traceable organic cocoa production: and put us in pole position as the world's largest producers of certified and traceable organic cocoa beans. Wow.
We must thank Apostle Kojo Safo Kantanka for that - and and be eternally grateful to President Akufo-Addo's administration for making possible that long held dream, which some of us have doggedly fought for, over the past two decades, in countless print and online articles, which complacent officialdom have always ignored. Pity.
Fellow Ghanaians, as an aspirational people, thanks to Apostle Kojo Safo Kantanka, if the right measures are put in place, we could actually finally be on the cusp of becoming the first nation in the world, to convert its entire agricultural sector, into one anchored on the bedrock of certified and traceable organic farming. Wow. Roll on 2020. Cool.