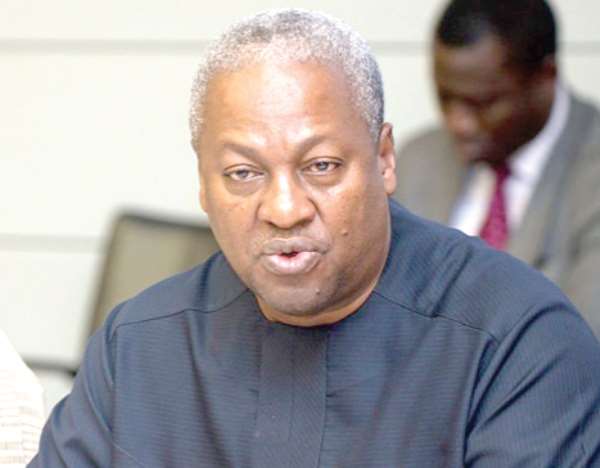 The general consensus among the vast majority of Ghanaians is that the terrible errors in decision-making in Mahama's administration regrettably peddled back the progress of this country.
The regime characterized by profligate expenditure, wanton corruption, rented IMF economic managers and wretched public wellbeing stimulated a general atmosphere of suffering on Ghanaians.
So it was not the least surprising at all when discerning Ghanaians, in view of the unpardonable incompetence, sent John Mahama and his legion of disciples packing out of the seat of government.
But despite the overwhelming doubts Mahama's ability to steer the ship of state again, he remains stubbornly fixed in his comeback bid. If you may recall the age-old English axiom that 'once bitten twice shy'. We have been bitten —not just once but numerously and we shudder to be bitten again.
The Ghanaian people have lived, seen, felt and reeled under the deplorable reign of John Mahama. No amount of deceptions dressed up in a cancellation spree and promises will sound convincing to the majority of Ghanaians to bulge.
The unbridled corruption, the arrogance of power and the irreversible incompetence which culminated in economic collapse are still fresh in the memories of discerning Ghanaians.
So does Ex-President Mahama think Ghanaians still suffer from chronic memory loss and he can keep taking everyone else for granted? The Ghanaian electorates will once again in December 2020 serve JM a distasteful dish of humiliating defeat.