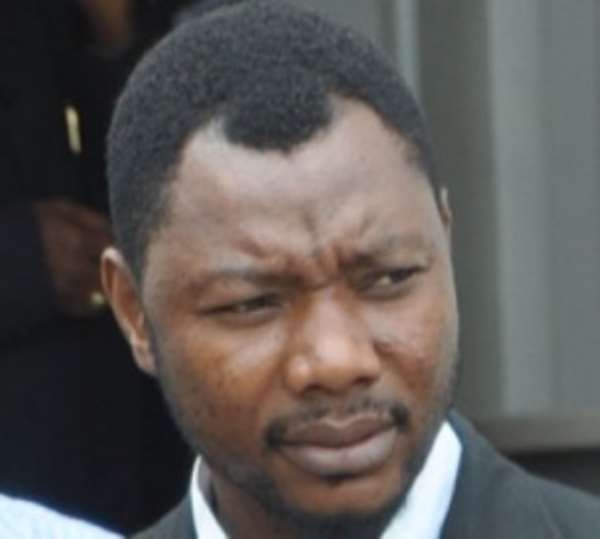 Bernard Mornah
I vividly recall that the visionary, conciliatory and masterful decision by President Addo Dankwa Akufo-Addo to name Dr. Edward Nasigri Mahama, the perennial Presidential Candidate of the so-called People's National Convention (PNC), the Hilla Limann-founded rump-Convention People's Party (r-CPP) splinter group, as Ambassador-At-Large, was met with fierce and intemperate opposition by the present National Chairman of the PNC, Mr. Bernard Mornah, who envisaged the very wise and progressive acceptance of the aforementioned post by his boss as a flagrant betrayal of the Leftist Nkrumahist/Nkrumaist ideals for which the PNC claimed to staunchly uphold and ideologically represented. Ambassador Mahama was thus envisaged to have committed what amounted to the political equivalent of a sacrilege.
So, it comes as rather absurd for the very ardent Akufo-Addo critic and detractor who claims that diplomatic appointments such as that which was conferred on Dr. Mahama, the PNC leader, are an unnecessary drain on our national treasury and our economy, to be now bitterly complaining that, to-date, Dr. Mahama has no officially designated office or working space from which to effectively perform his "fiscally wasteful" duties; and, also, that Dr. Mahama has been "sacrificially" operating from his own private office space and resources since his appointment was made official in July 2017 (See "Ambassador-At-Large Has No Office, Operates from Dome – Bernard Mornah" Starrfm.com.gh / Ghanaweb.com 12/5/19).
Does the preceding revelation – assuming hypothetically that, indeed, that is what it is – mean that the long-known John Dramani Mahama shill, and some have even publicly claimed and/or suggested that Mr. Mornah may be a salaried National Democratic Congress' propagandist, now realizes that, somehow, it is necessary for Nana Akufo-Addo to spend some of the Ghanaian taxpayer's money to pay for an official working space for his boss, the three- or four-time Presidential Candidate of the People's National Convention? Mr. Mornah also needs to be boldly informed that Dr. Mahama is one of the bona fide members of the "family and friends and ex-girl-friends government" that the PNC National Chairman and his NDC paymasters have virulently accused the Commander-in-Chief of the Ghana Armed Forces of running.
Indeed, were he the honest political operative that he would have Ghanaians believe he is, the PNC's National Chairman would have collected the résumés or curricula vitae of the members of the Akufo-Addo-led government of the New Patriotic Party (NPP) and objectively compared the same with the résumés of the Mahama appointees and the ethnic and cultural backgrounds of the latter. It is also rather amusing for Mr. Mornah to pontifically claim, on the one hand, that President Akufo-Addo is inordinately protective of appointees brought up on charges of corruption at the same time that the same critic also claims that his "inescapably scandalous decision" to protect thoroughgoing corrupt executive government appointees has actually won the President far more public support than one would have ordinarily expected. Actually, the only corrupt political operatives that Nana Akufo-Addo could be legitimately accused of serving as a "clearance agent" for are the double-salary drawing cabinet and executive appointees of the previous Mahama-led regime of the National Democratic Congress, of which Mr. Mornah has been widely accused of being a generously paid propagandist.
To the preceding effect, this is what Mr. Mornah has to say: "The President is seen clearing people who are alleged to have been involved in some form of corrupt acts. How come people [still] have confidence after all the clearing …. I don't understand that bit of the report." Well, maybe somebody more normal and levelheaded with a balanced perspective and a deep and progressive appreciation for our national political culture and our country's political landscape needs to advice the National Chairman of the People's National Convention to seek immediate psychiatric examination and treatment. For, clearly, Mr. Mornah may be suffering from an acute case of delusive self-importance and self-infatuation.
*Visit my blog at: kwameokoampaahoofe.wordpress.com Ghanaffairs
By Kwame Okoampa-Ahoofe, Jr., PhD
English Department, SUNY-Nassau
Garden City, New York
December 10, 2019
E-mail: [email protected]