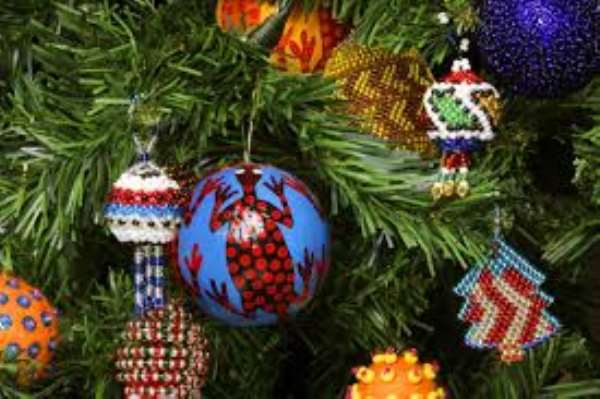 The young and old, man or woman, yearn for the great occasion of Christmas. Even though the day is tied to the Christian faith, it is of no secret that people who do not profess the Christian faith always have a high level of anticipation towards this day.
This may be due to the fact that aside from its religious attachments, it provides an opportunity for individuals and families to meet and share quality time.
Christmas indeed is a time everyone looks out for. But in view of this, l have identified some devils in Christmas that we need to be careful of.
THE DEVIL OF ABUNDANCE OF FOOD
People eat during Christmas until they eat themselves into sickness. For the fact that food is available during this period, it does not mean we have to eat yourself out. You must be circumspect with what you eat. You must be conscious of the health implications of taking in too much oil, fat etc. Our bodies will not say this is a festive period so it will not react to our overeating. It will surely do.
THE DEVIL OF ALCOHOLISM AND SEX
It is obvious that this is the period that people drink a lot. Aside the 14th February valentine day celebration, it is observed that condoms are purchased a lot during this festive season. The question is; what do they use those condoms for?
The devil of Alcoholism has taken over the minds and hearts of Young People.
I want to admonish anyone reading this piece of work to reconsider his or her thoughts. Christmas is really not the time to be seen at bars and public places drinking your head out all in the name of having fun.
Give strong drink to the one who is perishing and wine to those in bitter distress.... Proverbs 31:6
Young lady, this is not the time to give out yourself cheaply to a man all in the name of Christmas. Neither is it the time to appreciate someone with Sex for a good work done. Young Man, this also not the time to show to the world your sexual prowess. If Christ was to be bone today am not sure sex and drinking of alcohol would be the gift you will want to give him at his naming ceremony.
THE DEVIL OF OVER SPENDING
With the earlier reasons coupled with the need to appreciate few individuals in your life as well as honouring religious obligations, it makes one spend beyond his or her financial limits.
A mature person is not moved with emotions to over spend. Always have a budget and try to operate with it. Also be guided by your income not public honour.
Let keep it in mind that the reason for Christmas is that sometime in history, Jesus Christ of Nazareth was born as the savior of the world and that is the reason for the occasion. During this season we must ask ourselves the personal question as to whether or not the saving works of Christ is evident in our lives. It's an opportunity to rededicate your life to Christ.
Since the period of Christmas makes the end of a calendar year, it should serve as a time of sober reflections of our lives and also planning into the New year.
Always remember, Jesus is the reason for the occasion.
Author
Semador Joshua
Author and Youth Coach
0205834912