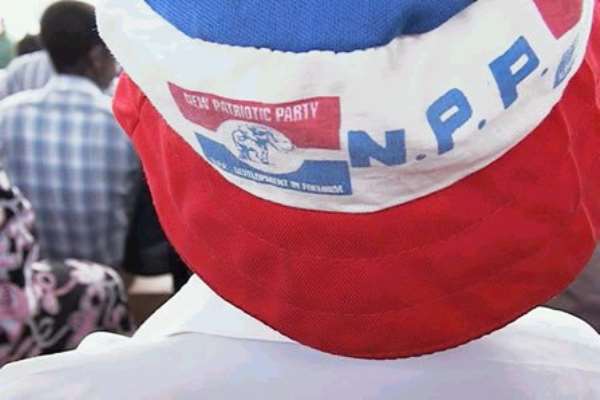 The governing New Patriotic Party (NPP) climaxed its National Delegates Congress on Sunday 22, December 2019 in Accra, amid calls on Ghanaians to help re-elect the Elephant for another four-year term in the 2020 Elections to enable the party accomplish its laudable programmes and projects.
President Akufo-Addo in his address to the delegates, numbering over 6000, used the occasion to tout the success chalked by the governing party in its three years, since they took the reins of power.
But even before this event the battle lines between the two major contenders President Akufo-Addo and former President John Mahama appear to have been drawn and hostilities recalibrated. Remember the shots that were fired by the President at his opponent during the just-ended 'Media Encounter' at the Jubilee Houser? It gives one a sense of what's to come. And I suspect it's going to get giddier murkier and freakier.
"Comparison is the best way to judge our progress but not with others, compare your yesterday with you today-- Anonymous.
I'm afraid, that assertion doesn't work in this field. In politics, you cannot stay in your lane and expect to gain grounds or traction. You'll certainly taste or kiss defeat. Obviously, it's a meat politicians loathe.
Comparison is part of the winning variables.
It's a tool when properly used can help make huge positive impact, especially in politics.
So I wasn't surprised when I observed it being played up profoundly in the President's speech at the Ghana Trade Fair Centre?
What happened?
The gates of Accra are closed as president Akufo-Addo tries frantically to box his opponent- former President Mahama into the idea that he's incompetent and doesn't deserve to come back or given a second chance.
"What are you coming back to do?"
He rhetorically asks President Mahama.
From his flagship agricultural programme " Planting For Food & Jobs" ( PFJ), Free SHS programme to IDIF the President outlined them noting that his government has performed far better than the erstwhile Mahama administration.
Let's take a look first at the PFJ "Planting for Food and Jobs" (PFJ), programme which was rolled out in April 2017.
What was the country's food security numbers in 2015/16?
The NPP government argues, it has recorded overwhelming success, and the general outcome of implementation has been very positive and inspiring. In 2015, agriculture performance stood at 2.8%.
"There was an increase in the nation's agricultural growth rate from about three per cent to 6.1 per cent in 2018, and "its overall contribution to Ghana's economy bears ample testimony to the overwhelming success," according to the sector minister Dr. Owusu Afriyie Akoto.
Poised to give his opponent a beat down the President quickly switched gears to other projects specifically roads.
"A lot of the so-called projects were not on the grounds as claimed by National Democratic Congress (NDC) flagbearer. So we' ve this major burden to discharge on how to bring our roads up to scratch. We've spent a lot of money on it, this year alone paying over ¢2 billion to contractors and giving them the wherewithal to do the work," he says.
He says all the places he has visited since he came into office, the chiefs, opinion leaders and people only tell him to construct good roads for them. This contradicts what former President Mahama had claimed. Mr. Mahama had credited his administration for building 120 roads.
But Mr. Akufo-Addo, has disputed Mr. Manama's claim that he built 120 roads during his tenure.
"I remember that a famous claim that was made that I was verbally slapped with 'unprecedented infrastructural development' by my opponent. And when I had the temerity to say that I have been travelling across the country and I had not seen it, I was told it was because I was asleep in the back of my car.
"But what I discovered when I came into office was exactly what I knew in opposition," he said.
"I don't speak like a lot of people do, just from sitting in Accra and being given statistics. I see it for myself because I am always travelling across the country...my Presidency is not about being immobilised here [Jubilee House] I am always on the road travelling and seeing things for myself," he jabs.
The President argues good roads will open up the country for further economic and development. I couldn't agree with him more.
And here's my take on that subject. I don't dispute President Mahama's claim that he perhaps built 120 roads. BUT one has to ask this question: What kind of roads were they?
I think the problem we have regarding bad roads, largely has to do with lack for value for money and the cut-throat kickbacks.
Seriously, there has to be a way to stop this bug that keeps sucking the blood of the economy. Otherwise, next time the NDC, for example, comes to power, it will also accuse the NPP of doing nothing. They will say the roads only exist just in the Red or Blue Book!
Yes, you can construct 120 roads but the majority of them would be washed away probably in six months time. I believe the only way to end this ridiculous cycle is to construct good roads of 12 inches thickness, ensure value for money and end the kickbacks.
And the taunts and the mocks continue.
"What is the programme of the NDC under the leadership of Mahama?"
"Would it be the negative growth of agriculture, high inflation, high deficit, going to the IMF for credit credibility among others?"
Mr. Akufo-Addo says he's hopeful Ghanaians will give him the .mandate again.
"I am confident that by the grace of the almighty on 8th December 2020 the Electoral Commission will declare the NPP winner of the general elections," says Mr. Akufo-Addo.
Be reminded, the gates of Accra are still closed and the two political arch rivals have locked horns. President Mahama isn't losing his guard down. He'ss taken to his Facebook page to react and rebutt the attacks and the mockery hurled at him by President Akufo-Addo.
And he goes in with a straight shot:
"Where are the factories?"
Mr. Mahama asks Mr. Akufo-Addo.
President says his opponent is just bragging about factories that are non-existent.
"We can't even see the factories,despite government's claim of many of the factories being completed, there is little proof of such."
Still being sarcastic, Mr. Mahama promised not to abandon President Akufo-Addo's projects, if he's voted into power. His government he says, would complete the projects, once there is evidence of the factories existing.
And this what he will do differently: He says his government will not put up factories in every district just for the sake of scoring political points.
"What we would do is to set up what we call staple processing zones."
He explains that the initiative, his government will access communities and table these staple processing zones specific to the crops grown in the community, adding, "if there are two Districts who typically grow the same crop, a factory would not be put in both Districts just for political points but these processing zones would be used to buy the farmers' produce and add value to them."
At the Media Encounter, the President lauded the success of the '1D1F'. He mentioned the Ekumfi Pineapple Factory in the Central Region which started producing pineapple juice. The products are already available on the market.
The factory was the first to be started under the programme in 2017.
Currently, 58 factories are operational under the 1D1F. And the President has challenged anyone to go out there and verify. But his opponent Mr Mahama has rubbished that, arguing some of the listed factories were in operation before the advent of the 1D1F policy.
Indeed, this is just the beginning of what's to come. So brace yourself, take stock and watch out for December 2020.