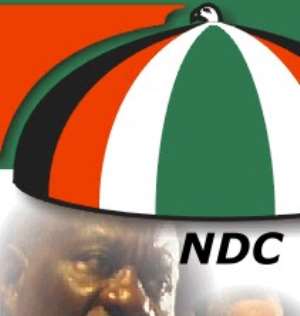 The Kwabre East Chapter of the National Democratic Congress (NDC) would like to call on the current MP, Hon. Francisca Oteng Mensah to use the remainder of her tenure to start preparing her handing over notes since she has effectively underperformed just like the government she belongs to.
The Kwabre East constituency of the NDC, on Saturday, December 21, 2019 popularly acclaimed our parliamentary candidate for the 2020 elections in the person of Mohammed Sakib Umar. A candidate who is revered by the youth and has his message tailored around the youth; a demographic that ensured that our current MP got more votes than then candidate Akuffo Addo in the 2016 elections.
The unity that characterised the event which was attended by our former DCE, Hon. Adams Iddisah and also our immediate past constituency Chairman, Alhaji Awal Aziz gave a strong indication that we are poised to transform Kwabre East from an NPP stronghold to their waterloo. This conviction is based on the high levels of disappointment and underdevelopment Kwabre East has been subjected to by Hon. Francisca and her NPP government.
Kwabre East was set on the pedestal of monumental development by the NDC between Janaury, 2009 and January, 2017. However, development has stalled ever since the NPP assumed power. Notable amongst these is the Mamponteng Market that has been left to rot as traders do not even have a place to ply their trade and are left to the mercies of the sun and passing vehicles since they are left with no option than to sell by the roadside. The deplorable sanitation situation in the constituency is nothing to write home about; coupled with the deplorable state of our town roads.
For a constituency that gave the NPP Presidential candidate and MP the highest votes in the country, such levels of neglect and wickedness would certainly have electoral consequences. We therefore would like to admonish our current MP to start preparing her handing over notes as she would not be allowed another tenure of office with this underperformance.
Enough is Enough!
Signed
Sawadogo, Alhaji Mahmoud
(Deputy SECRETARY)
Issued at Ahwiaa on Sunday, December 22, 2019