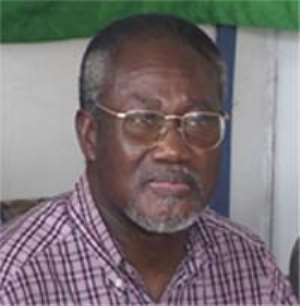 The Youth Wing of the Democratic Freedom Party (DFP), has debunked claims that the former chairman of the National Democratic Congress (NDC), Dr Yao Obed-Asamoah, is the founder and leader of the party.
It said the party was founded largely by leading members of the Nkruamahist and Danquah-Busia traditions and defectors from the NDC.
According to the youth wing, the DFP was in the formative state long before the NDC held its congress last year.
A leading member of the youth wing, Mr Abubakar Haruna, made this known at a membership drive meeting with some youth at Accra New Town.
Mr Haruna said Dr Asamoah joined the party soon after the NDC congress in December, 2005, and had since played an important role in the party.
He, however, declined to name the founders of the party and indicated that he did not get the authorisation to give out their names.
He expressed worry that recent publications in some sections of the media had sought to portray the party as Obed's party, saying that "the publication is deliberate and not good for the growth of the party."
Mr Haruna said the DFP had come to stay on its own "but not as a protest party."
He said the party came to rescue the masses from poverty and provide jobs for the jobless.
He, therefore, appealed to the youth, women and the old from all walks of life to join the party.
A former Deputy Eastern Regional Minister in the Third Republic and a member of DFP, Mr Kofi Awuku, said the DFP was a left-centre party with the aim of building Ghana into a competitive global economy.
He explained that the followers of the party were democratic socialists, and indicated that the party would promote unity, equity, create more jobs and improve the standard of living of Ghanaians.
Mr Awuku said under a DFP government, the state would play an active role in national economy, especially in the area of agriculture.
Also, he said a DFP government would promote state ownership, private-state ownership, private ownership as well as co-operative ownership.