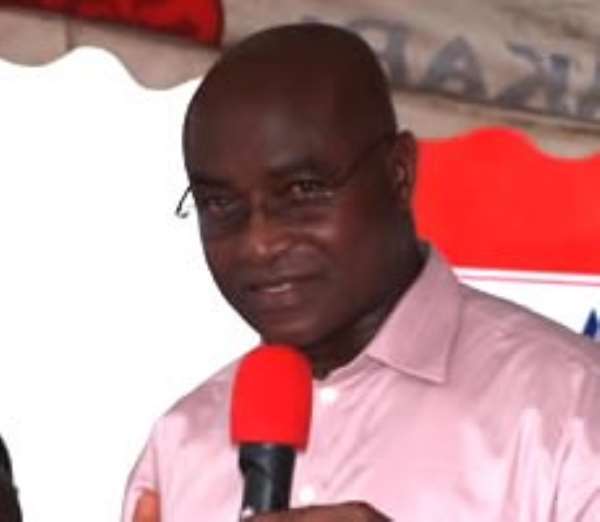 Dear Hon. Osei Kyei Mensah-Bonsu,
I shall go straight to the point. The matter of the surcharging of Ghana's Senior Minister, Hon. Yaw Osafo-Marfo, by the Auditor General, Mr. Yao Domelovo, over the U.S.$1 million paid to Kroll and Associates, has been taken to court by the Senior Minister. Pipe down about it. Haaba.
The question is: What ends were you seeking, in publicly disrespecting a highly-placed public servant, who is fearlessly fighting the high-level corruption, which is slowly destroying the moral fabric of Ghanaian society - and threatening the stability of our beloved country: by undermining confidence amongst ordinary people in our democratic system of government?
Sir, perhaps you are oblivious of it, but there is growing suspicion amongst many discerning and fair-minded Ghanaians that the entire machinery of state is being mobilised, just to save face for the Senior Minister in this matter - hence the relentless vilification of the Auditor General: in an attempt to force his resignation.
This is a democracy, not an oligarchy, and it is vital that very, very important and influential leaders such as yourself, show Ghanaians, by what you say, and do, publicly, that no one in this country is above the law. Never forget that every individual appointed into office, by Nana Addo Dankwa Akufo-Add, is someone in whom the President of the Republic of Ghana has reposed his confidence.
It behoves all such individuals to understand clearly that they have a moral obligation not to do anything that will cause embarrassment to the appointing authority. Full stop. If they don't keep their noses clean they must not expect to be allowed to remain in office regardless - by a mostly-fed-up population now sick and tired of egregious-abuse-of-office and impunity in their nation.
Sir, it is in light of that, that the monstrosity of the absence of that crucial good-governance-ethical-consideration (which has led to the mobilising of our entire system to hound the Auditor General out of office, by forcing his resignation for daring to surcharge Hon. Yaw Osafo-Marfo), in this shabby matter, ought to be seen.
Massa, you may not be aware of it, but our nation sits atop a gun powder keg that could explode at any time. You guys must stop thinking you are invincible. You are not. Did Libya's former leader, Colonel Muammar Gaddafi, not run a super-ruthless police-state? When his people finally got fed up with his regime, was his oppressive security apparatus, able to save him? Who born dog? Haaba.
Decent and apolitical folk in Ghana will not allow the current Auditor General, the brave and patriotic Mr. Yao Domelovo, to be hounded out office, by powerful people forcing his resignation, by stealth, from the shadows, without there being serious consequences for all those behind it. Hmmm, Oman Ghana eyeasem ooooo - asem kesie ebeba debi ankasa. Yooooo...
Thanks.
Yours in the service of Mother Ghana,
Kofi.