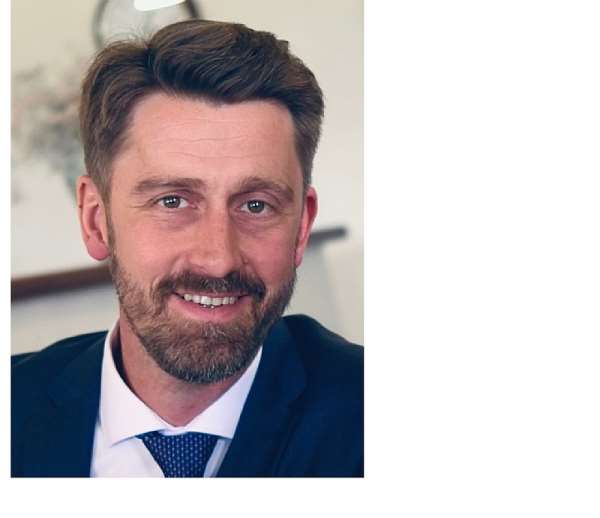 Claus Villekjær Nielsen -General Manager West Africa
Water is the lifeblood of societies and is critical to humanity's ongoing existence, and yet somehow its existence is somewhat assumed, as though there is an infinite supply for all of eternity. Sadly, this is not the reality with major cities across the world at risk of running out of clean water, meanwhile millions of people in communities all over the world struggling to access clean and safe drinking water.
Water is not just an issue for developing countries. We only have to look at Cape Town which faced a gigantic crisis in January 2018 when officials announced that the city of 4 million people was three months away from running out of municipal water. Day Zero was not just a far-off concept in Cape Town, it was the new reality for the city's population, and water scarcity is a growing issue. There are 12 major cities including London, Tokyo and Miami which have been identified as being at risk of having their own Day Zero within the next decade.
It was Benjamin Franklin who said "When the well's dry, we know the worth of water", and never has this been more true. Water scarcity is not limited to any one city or country. This is everyone's issue because water belongs to everyone, and thereby to no one. There are 1,000 children a under the age of five dying every day as a result of unsafe drinking water. Meanwhile, there are 1.6 billion people who have to walk around 30 minutes a day to get water. These figures are not only undeniable, but they are unacceptable. They are facts and they call for dramatic action.
Water has been right at the heart of Grundfos's business since 1945 when our founder, Poul Due Jensen, designed the company's first water pump, and we are now leading a movement to put water at the top of everyone's agenda. Grundfos has a long legacy of sustainability and improving water for the good of everyone, and the company's evolution has been rooted in pioneering solutions that improve the quality of life for people. Now, we are heavily focused on taking actions to improve the issues of water scarcity and availability, supporting the UN Sustainable Development Goals SDG6 and SDG13 to improve water and sanitation supplies and fight Climate Change.
We have recognized that we as a community need to solve the world's water-and climate challenges, and this starts with each individual and organization playing their part. At Grundfos we are demonstrating our own commitment by making changes within our business which have already seen a 34 percent reduction in water consumption and a 31 percent reduction in CO2 emissions since 2008. There is still so much to do and within our 2025 strategy we are targeting halving our own water consumption by that same year.
While we are a pump manufacturer, the world would not miss the pumps if we were not here. What would be missed though our ability to pioneer solutions to the biggest challenges the world is facing, and a company that actually cares for the well-being of individuals.
Through our work we want to drive the change to the water agenda. We recognize that the first step is to change mindsets – we must all be committed to making small changes as well as big ones. But how do we make meaningful changes? Take for example the brutal facts that 2,500 litres of water are required to make just one cotton t-shirt and 8,000 litres of water are needed to manufacture a pair of jeans. In this period of fast fashion, one simple way to make a difference to the water crisis is for consumers to challenge their own shopping habits.
A shift in mindset is a crucial step towards solving the water crisis. But beyond the change in mindset required, we also need to not only implement available solutions using available technology but also to develop new solutions to meet the growing demands in society.
We at Grundos are working towards further developing new solutions to manage the water problems the world faces – both on a local and international level. We estimate that by 2030 Grundfos will have contributed to providing safely managed drinking water to 300 million people in need. In addition, through water-efficiency and water-treatment we will have saved the consumption of 50 billion m3 of fresh water.
We are working towards further developing new solutions to manage the water problems the world faces – both on a local and international level. In Ghana, we are undertaking a project to provide one million Ghanaians with clean water by 2025 which will support the both the
Government of Ghana's vision to provide universal access to water and is in line with SDG6.
We are also working hard on community initiatives in Ghana that support the water agenda, such as helping local entrepreneurs to finance the distribution and supply of water pumps, as well as training local experts to install the necessary infrastructure to bring safe and clean water to communities.
We believe that change can be made and that the water crisis can be improved, but we have to work together. The time has come for a shift in mindset. People have to act differently no matter where they live. Because it's not just water. It's OUR water.
Claus Villekjæ Nielsen
Grundfos General Manager West Africa