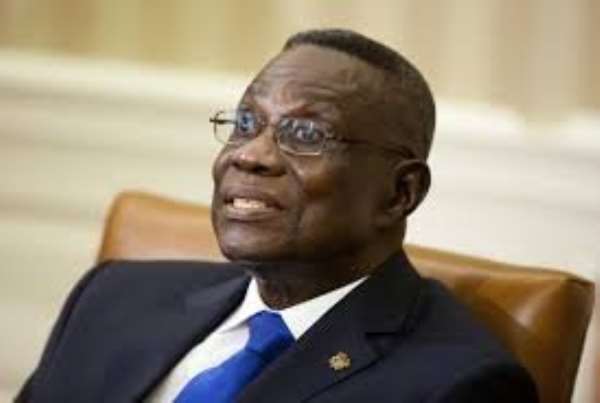 The outgoing Chief Justice, Sophia Akuffo, has eulogised late President John Atta Mills in her valedictory remarks.
The top court judge revealed she struggled with arithmetic as she sat in the Taxation class.
Acknowledging her former lecturer at the law school, Justice Akuffo said, Prof. Atta Mills "had patience for my lack of knowledge in arithmetic and so he even passed me in the finals."
In her parting remarks at the Supreme Court in Accra, she called the late President "one of the kindest lecturers" she had ever met.
Paying tribute to other presidents, Sophia Akuffo noted that former President Jerry Rawlings first nominated her to the Supreme Court in 1995 while his successor, President John Kufuor helped send her to the African Court of Human and Peoples' Rights in 2006.
Justice Sophia Akuffo said during former President John Mahama's time, he was always checking up on her to ensure she was comfortable.
She became the President of the Lusaka-based court under Mahama's tenure was finally nominated Chief Justice by President Nana Akufo-Addo in 2017.

In her speech, Sophia Akuffo also called for the standards in legal education to be maintained.
The CJ whose tenure has been fraught with controversies about legal education retires in two days.
"Standardisation makes life easy for everybody…and it minimises corruption so if you feel the standards are too high or the standards are to be adjusted then adjust it and publicise it so the whole world knows what the standards are but we cannot and it would not do the nation any good to compromise," she said.
---Myjoyonline.com