The Ewe Association of Georgia in the United States of America has said it is working to raise more funds to support development projects in Ghana in 2020.
The Association recently constructed a three-unit classroom block for the Bincha Basic School in the Nkwanta South District after a Joy News documentary, Jungle Poor, highlighted how pupils had been learning under dilapidate conditions.
The pupils studied in thatch structures and school session always ends whenever it rains, or sunshine becomes unbearable.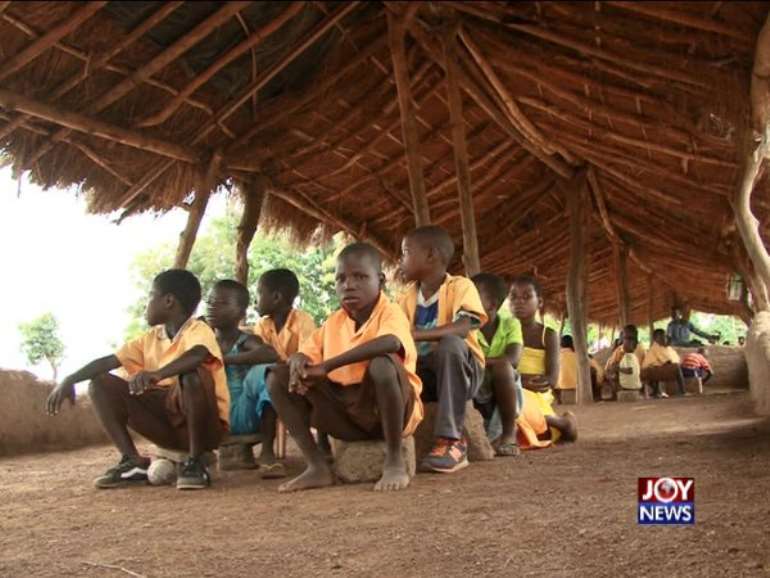 Some pupils sat on woods, cement blocks and the bare floor to study as the school suffers furniture deficit without desks, cupboards, and teaching and learning materials. Some pupils had to bring in plastic chairs from home which they sit on in class to study.
The Ewe Association of Georgia - USA apart from building the classroom block also provided 20 dual desks to the school.
At a Christmas party in Atlanta Georgia USA over the weekend, President of the Association William Kumah said they were touched by the struggles of the pupils and that is what motivated them to intervene.
"The video told a vivid story of the plight of these children. There was no question when we saw this that they desperately needed help. We put it before the general assembly and there was unanimous support for it," he explained.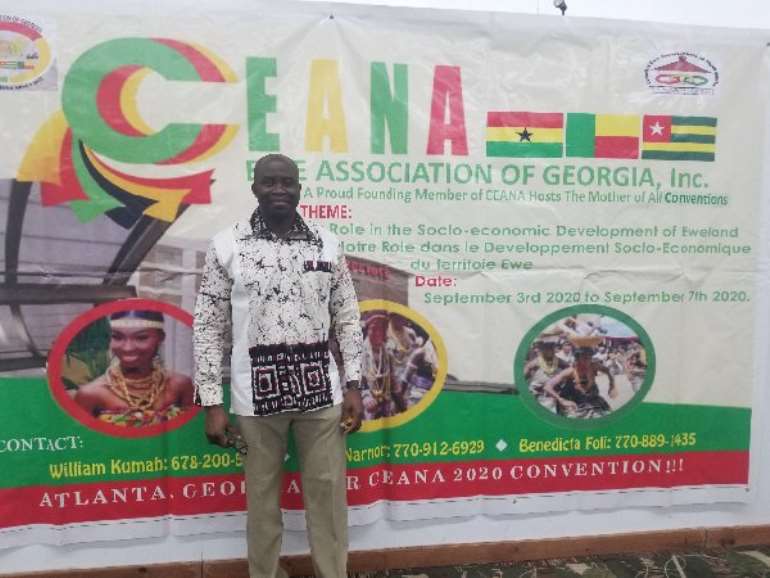 William Kumah, President of the Ewe Association of Georgia
"It took us about three to four months to complete the project. It's nothing fancy but what we provided compared to what was there is far better. If all individuals and organisations can chip in to do projects like that without waiting for government, it will be best," Mr Kumah said.
He assured that the Association will continue to provide support for the community.
"If we can come in at some point with some scholarships or resources to be able to get out those doing very well, those with the potential and willing to go out for further education, I don't think we will hold back," he said.
Mr Kumah also announced that the Ewe Association of Georgia will host the annual meeting of the Council of Ewe Association of North America (CEANA) in Atlanta in 2020.
He said members of the umbrella association who are nationals of Ghana, Togo and Benin but resident in North America, Canada and Europe will be in Atlanta for that meeting which will also raise funds to support developmental projects back home.
"The hope is to do more. We want to make this our legacy. Itis in our mission statement to reach out to communities and help as much as we can. This is the direction in which we want to move. It is to help humanity," he said.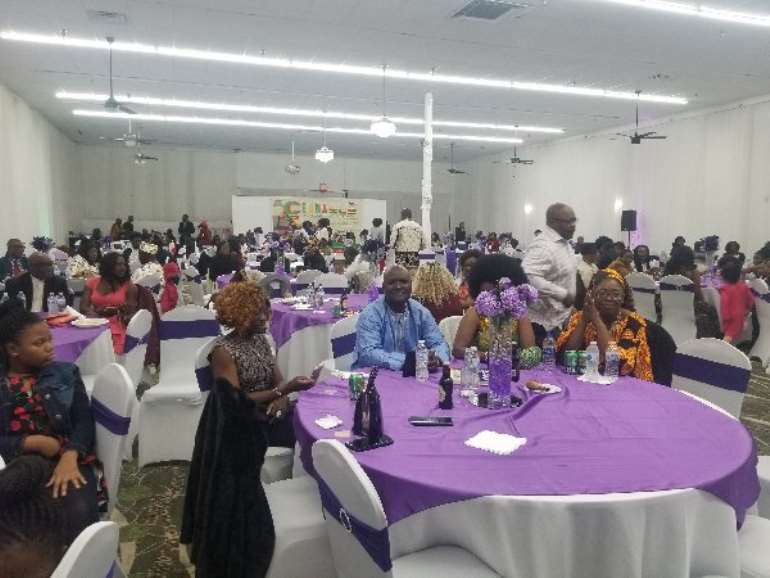 Mr Kumah said the council has financed various development projects in the three countries already and that is evidence of their commitment to the course.
"We have built schools, built libraries, clinics in Togo, and continue to build those facilities…Next year's event, there will be a fundraiser to raise $500,000 to do major works in various communities," he said.
"Instead of waiting on government to do a lot of the work, we are also getting involved. And we hope to make some difference with the works that we do," he added.
---Myjoyonline.