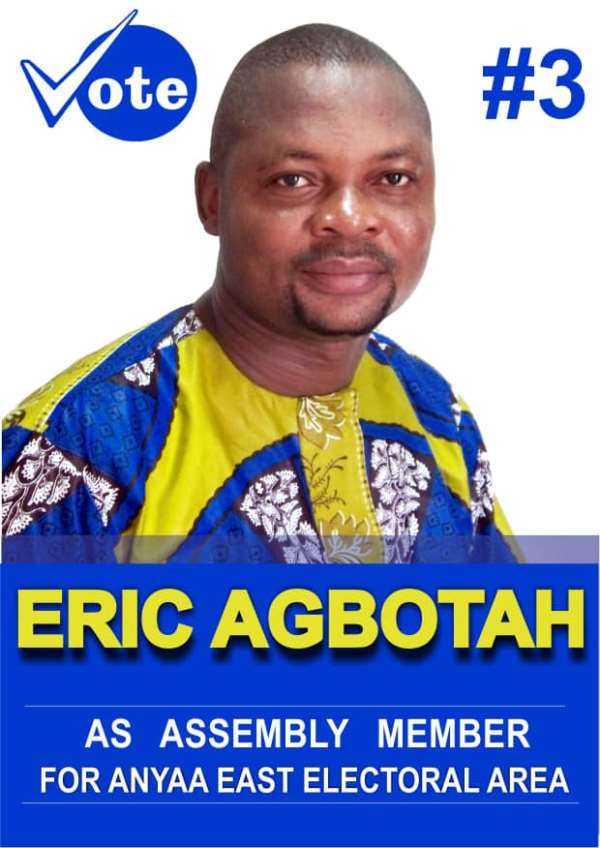 Aspiring Assemblymember for Anyaa East in Anyaa Sowutuom constituency, Mr. Eric Agbotah has stated that he has identified most of the developmental challenges facing the people and is working towards addressing them when elected.
He said the major developmental challenges were to do with absence of basic social amenities like good road network, drainage system as well as the need to support them economically.
Mr. Agbotah stated that so far he has analyse the challenges and is working towards presenting them to the Municipal assembly to form part of the assembly's budget as well as selecting those that he would be able to provide interventions through his networks.
Anyaa East assembly aspirant who assured his determinations to provide a good and responsible representation to his electoral area in the municipal assembly, stated that he would always work with them to get their feedback or responses on how best to cater for their welfare.
On the issue of security challenges, the assembly promised to form a community watchdog committee to eliminate criminals in the area.
Mr. Agbotah said he had repaired street lights and he would liaise with the assembly to enable him improve street lightening system in the area.
He intimated that when an area is provided with security lights, particularly in the evening, it scares off armed robbers and miscreants, who usually take advantage of the darkness to perpetrate crimes against innocent people.
A Unit Committee aspirant in the electoral area, Mr. Charles Nchambla said when elected, he would work closely with the assembly member to bring development to the various communities in the area.