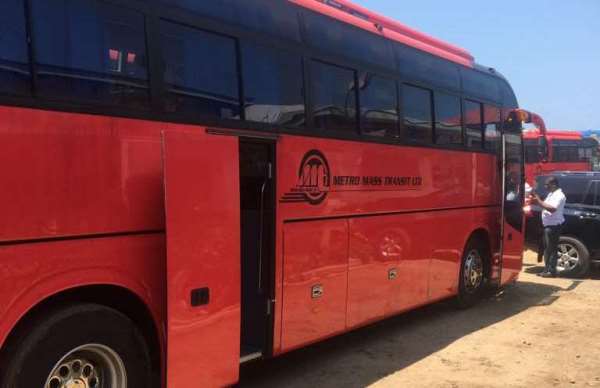 Drivers of the Metro Mass Transit Limited in the Central Regional capital, Cape Coast, have suspended their sit down strike after a meeting with management on the matter.
The drivers called off the action barely 24-hours after commencing the industrial action.
They declared the strike to register their displeasure over many issues including poor maintenance of the buses and non-payment of their welfare packages.
Chairman of the Drivers' Union, Joshua Addae, said they are giving the management seven days to address their concerns else they will resume the strike.
"Our main concern is that, we the workers rely on welfare contributions which we fall on when we are in need, but that one too is not coming. We went into an agreement [with management] to make sure they settle our grievances. We have given them 7 days. If what we are expecting from them, we don't get it, then we will abide by our strike."
The drivers' strike left many passengers who trooped to the Cape Coast terminal on Monday morning stranded.
The Deputy Managing Director of the Metro Mass Transit, Nana Osei in an earlier interview said: "We are aware of their issue and I spoke to them to calm down and they agreed to work".
While confirming the delay in the payments due the drivers, he also said the drivers will soon receive their monies.
"We are giving them an assurance that they should be calm. It's not the fault of management. We run the company by internally generated funds. By the close of day today or tomorrow, we shall pay them", he said in a 3FM interview.
—citinewsroom