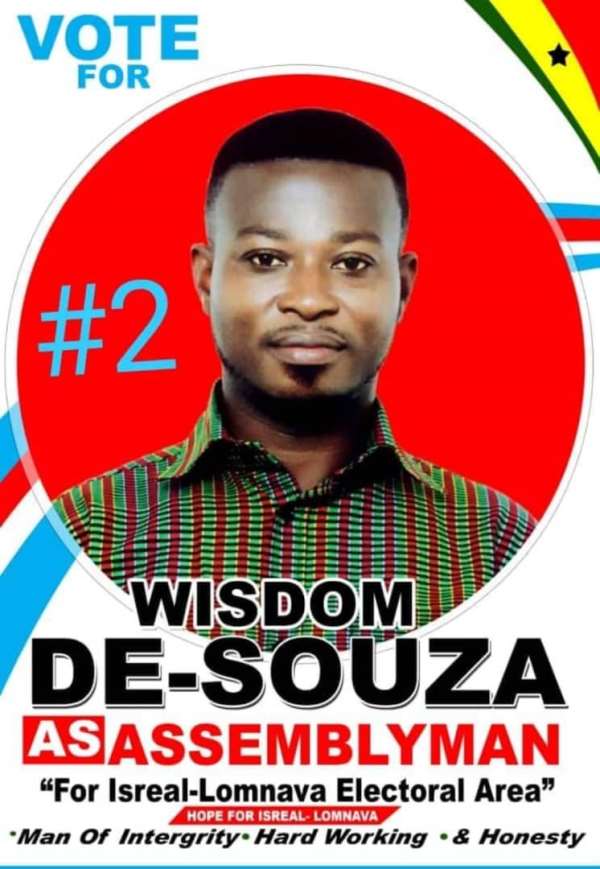 Mr. Wisdom De- Souza, aspiring assembly member for the Israel Lomnava Electoral Area, has promised quality representative if given the mandate.
He said the electoral area is in dire need of drainage, good road network and improved sanitation.
"My vision is to ensure total development of the area and team up with all stakeholders, especially the traditional rulers, the MP and everyone to improve the lives of the people," Mr. De- Souza stated.
The Electoral Commission has fixed December 17, 2019 for the conduct of local elections to elect representatives of the people at the district and unit committee levels.
Mr. De-Souza who was confidant of victory mentioned that his aspiration was born out of the zeal to bring all experience and connections to bear for overall development of Israel Lomnava.
On issues of security, Mr. De- Souza pledged to ensure that the lives and properties of the people were adequately safeguarded.
This he stated, would be ensured through the formation of community watchdog committees.
Mr. De-Souza has hinted of plans to embark on tree planting exercise along the roads in the electoral area to serve as shades.
According to him, it would also increase climate resilience towards achieving the Sustainable Development Agenda.