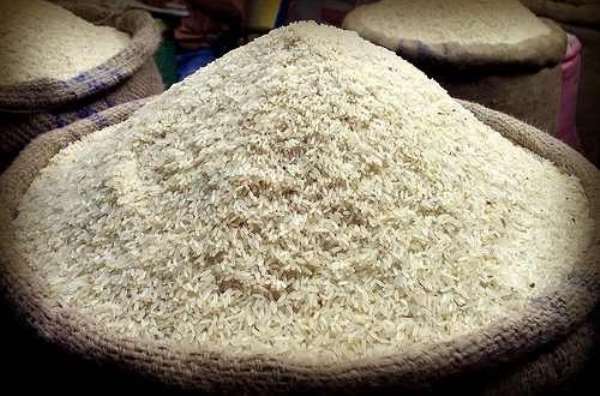 The National Food Buffer Stock company (NAFCO) says all schools under the Free Senior High School programme will from 2020 be supplied with Ghana rice.
According to the company, the move is a way to promote the commodity in the country.
The Chief Executive Officer of the company, Hanan Abdul-Wahab, indicated that the initiative has begun in schools located in the Ashanti Region and five regions in the northern part of the country.
Speaking to Citi News after a press conference, Abdul-Wahab said the other regions are currently receiving 50 percent supply but will be scaled up by next academic year.
"When we started the policy in 2017, we started with Ghana rice but there was some resistance from the students because they were not used to it. But we took it upon ourselves to educate them on how nutritious Ghana rice is. We are in 2019, so the numbers for supply has increased. In Ashanti Region, we are doing a 100 percent of Ghana rice as well as in the five Northern Regions. In the rest of the region, we are doing 50 percent. So we are hoping that in the 2020/2021 academic year, we are going to cover every school with 100 percent of Ghana rice."
Government's action plan for the consumption of local rice
The Ministry of Food and Agriculture's efforts to improve the production, marketing and consumption of Ghana-Made-Rice started in 2017 through the launch of the Planting for Food and Jobs programme.
But awareness has heightened recently after a campaign started by Citi FM's CEO, Samuel Attah-Mensah.
Currently, local rice production stands at 460,000 metric tonnes with 640,000 metric tonnes imported annually.
The Fumbisi Valley, which has the capacity to produce 4,500 metric tonnes is currently producing just 1,000.
The Agric Ministry had assured that the capacity will be expanded.
The National Food Buffer Stock has also been instructed to intensify the issuance of license and purchasing of both paddy and milled rice from local producers.
Wienco Ghana Limited and RMG are already purchasing paddy rice from farmers in the Volta Region which will be extended to other regions also.
Also, 10 major rice millers have agreed to buy locally grown rice for processing at 60 percent capacity which translates to 300,000 metric tonnes annually, representing over 23 million bags of home-grown rice.
The government has also communicated plans to ban the importation of rice by 2022.
Nana Addo reiterates call on Ghanaians to patronize local rice
President Nana Akufo-Addo has for the second time called on Ghanaians to patronize locally produced rice to help the country attain self-sufficiency in rice production.
He urged Ghanaians to support local farmers by consuming their produce in a bid to boost self-sufficiency.
"The success of the government's efforts in ensuring self-sufficiency in rice production depends largely on the level of consumption of local rice. We must eat what we grow to motivate our farmers and support the development of the local food industry."
—citinewsroom