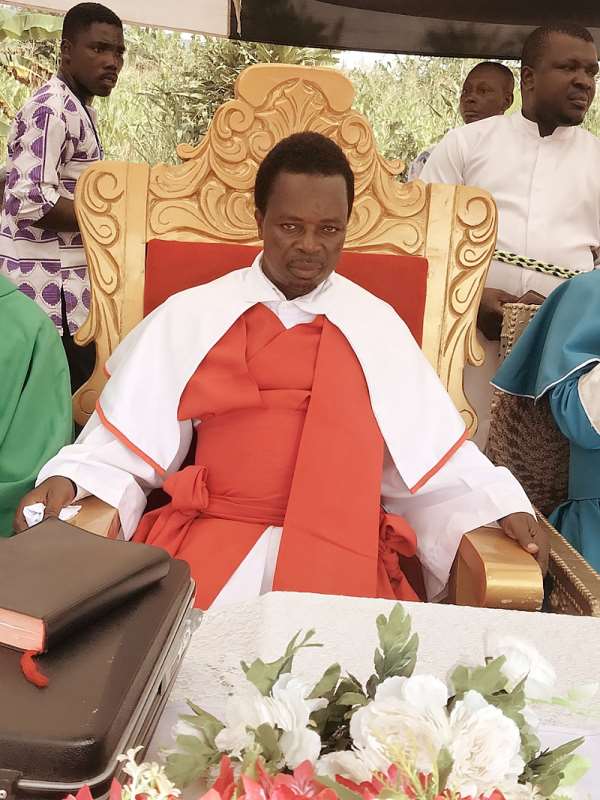 The Founder and Leader of Christ Ancient Faith Tabernacle Church, Prophet Dr David Larbi Sarkwah has urged Ghanaian youth to be respectful, serious and law-abiding in their various endeavours while citing that they are future leaders for the country.
He said the youth of today should respect authorities and imbibe a good attitude and behaviour for sustainable development. Prophet Larbi called on parents to invest in their wards instead of buying luxurious things.
He also commended the Akufo Addo led government for free SHS policy and stressed that it is a good initiative so Ghanaians should take advantage of the policy.
He opined that the Free SHS initiative that has been introduced by the NPP-led administration has removed cost barriers, expanded infrastructure, improved quality, and equity, and is helping to develop employable skills via a free education.
He has therefore called on students to take advantage of the policy in order to broaden their horizons.
He also advised Ghanaians to observe good sanitation and environmental practices to prevent cholera and minimize flooding in the Country.
"We must change our attitudes and behaviour towards sanitation and the environment. We must desist from dumping refuse indiscriminately especially dumping into gutters and drains as it contributes to flooding", he said.
Prophet Larbi told Otafregya Agyenim Boateng of Bryt Fm on Sunday 15th December at Koforidua Tinkong when about 30 branches of his newly established church across the country came together to observed their yearly convention.
The 2019 annual convention marks three years since Prophet Larbi broke away from the African Faith Tabernacle to establish the aforesaid church.
The third annual convention was held under the theme "Before I formed thee in the belly, I knew thee" and it was taken from the book of Jeremiah 1:4-5.
Prophet David Larbi broke away from African Faith Tabernacle Church [Odiifo Nkansah] to establish Christ Ancient Faith Tabernacle Church due to misunderstanding between him and Superior Prophet David Nkansah, the leader of African Faith Tabernacle Church.
He said the newly established church has planned to start a basic school at the church headquarters at Koforidua Tinkong possibly next year. In addition to that, the church intends to establish a nursing school and other facilities that will contribute to the community in the near future.