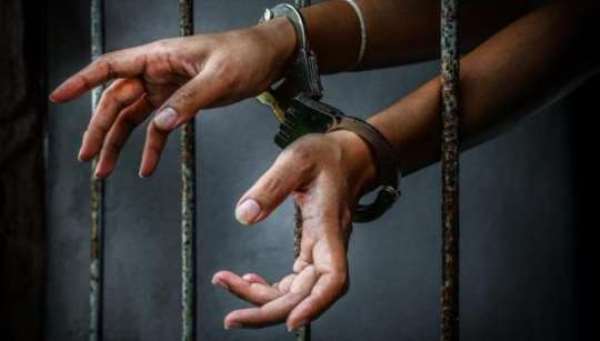 Police in the Central Regional have picked up two individuals at Assin Fosu who are into the illegal production of locally manufactured weapons.
The two, Obi Washington and Aziaku also supply these weapons to criminal elements in and around Assin Fosu for criminal activities, police sources say.
"We intensified our intelligence-led operations and based on this, we found out that someone at Assin Fosu was producing locally manufactured weapons and supplying to criminals," COP Paul Manly Awini, the Central Regional Police Commander explained.
Six long barrel guns were retrieved from them as well as one locally manufactured pistol and equipment adopted for producing locally manufactured weapons.
Speaking to Citi News, COP Manly Awini added that three more criminals were also arrested at separate locations where they were operating.
"Still based on the same intelligence, we proceeded to a second location where we understood some criminals operated there and we found dried leaves believed to be cannabis. In the third location, we didn't get anyone because they fled but we had some whitish substance believed to be cocaine, scissors, and four assault knives which we believe might have been used in committing crime," he added.
The Regional Commander was optimistic that the fight against crime in the region will soon be a thing of the past with the immediate steps being taken by the police administration.
—citinewsroom