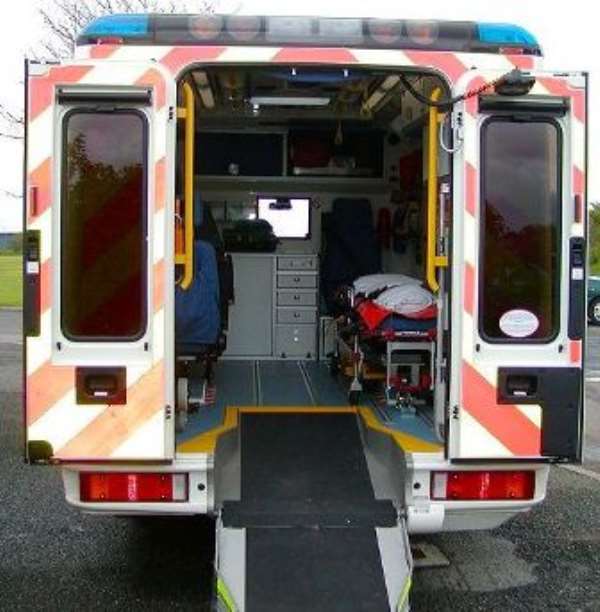 Yentik Gariba writes:
Mr. President, Nana Akufo Addo, I bring you greetings from the countryside especially, your newly created North East region. I hope you woke up this Sunday great and strong, by His grace. Mr. President, I remind you that today is Sunday, and as a Christian, you would be at church today as usual. As you pray today at church, remember and pray for the innocent lives lost in our deprived health centres.
Mr. President, I wish to draw your attention to the issue of the ambulances which have been packed in the capital city for the past years while the majority of innocent lives are lost as a result of the absence of means of transport to transport them to either health centres or referral points. Mr. President, I understand you are of the view that you are waiting for the arrival of more ambulances from abroad to augment the existing ones in order to do a just distribution to all needy centers. Mr. President, is this a logical thought?
Mr. President, if, indeed, this is your candid opinionated thought, then your advisors have failed you abysmally. Mr. President, will the lives of those who die as a result of the absence of the ambulances be restored when the ambulances arrived? Mr. President, don't listen to those who say the previous government led by JOHN MAHAMA ADMINISTRATION should have done that.
Mr. President, if they were supposed to, and did not, does that make logic for you to continue suit? Does that make logic for you to continue to allow more lives to be lost? Ghanaians elected you because we expected the best from you. Mr. President, if your child were/was sick, and you needed an ambulance to take him or her to hospital, would you have waited until the new ambulances arrive? I can't just think far, Mr President!
Mr. President if you are not well informed, I am telling you that somewhere in the countryside in Ghana especially Northeast region, pregnant women, nursing mothers and their babies die as a result of the absence of ambulances to transport them to the nearest health centres. Mr. President, I heard one of your appointees say, "people did not start dying today".
This kind of statement is not only irritating to the individual but it is berating to the nation. Mr. President, is that the promise or social contract you signed with the good people of this country in December 2016? Mr. President, there is still more time for to redeem your hard-earned image. You have lost that singular unique image that you acquired for yourself through the sacrifices you made on your journey to democracy.
Mr. President, as a constitutionalist, the gods and ancestors of this country would never forgive you if you fail to listen to the plight of the ordinary Ghanaians like me who are making a clarion call for you to intervene to get the ambulances distributed to the needed health centers to help arrest the avoidable deaths of very innocent women and children who also have the potentials of being a President of this republic like you one day.
Mr President, your advisors, and indeed, the health minister has failed woefully in the discharge of their/his duties and so should be sacked or discarded respectively.
Mr. President, I am just a citizen, contributing to the development of my community.
Yentik Gariba
Concerned Citizen
Northeast region