Police in Kumasi have granted bail to the principal of Nana Afia Kobi Serwaa Ampem Nursing Training College after he was detained over alleged examination fraud.
Samuel Owusu King, 37, allegedly took ¢750 from each of 52 students for examinations but failed to register them.
He instead supplied 2015 and 2017 examination questions papers under the guise of that they were for this year's but the vigilance of some candidates gave him away.
" We received complaints from some final year students of the said training college that they paid some amount of monies to the Principal of the school.
"According to them, on Tuesday when they were sitting the exams, they detected anomalies in the question so they contacted some of their colleagues from other institutions," spokesperson of the Ashanti Regional Police Command, ASP Godwin Ahianyo confirmed.
He said it came to light that the exams questions were not the certified ones. So the police charged the principal for defrauding by false pretence after admitting he never registered the students for the NVTI exams.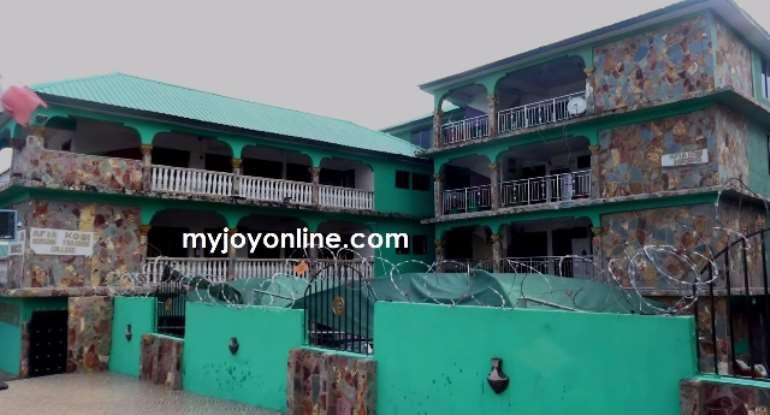 "The students came and reported to us and we invited the principal of the school and he admitted that unfortunately, he could not register them due to some challenges," Mr Ahianyo added.
Ashanti Regional Command spokesperson, ASP Godwin Ahianyo, told Joy News the principal would soon be arraigned before court," he said.
Mr Owusu King blames the situation on late payment of registration saying that " cost us to delay in registering them."
The embattled principal he will refund the money to the students after they turned down an offer of the opportunity to write the examination in May, next year.
He told Joy News the examination papers he supplied to the students were for the mock examination.